Uber car top digital billboards at top offers with Blindspot
The versatility of Blindspot allows for limitless advertising opportunities for businesses looking to gain outdoor exposure. Car top digital billboards are a preferred and increasingly popular choice for advertisers, compared with traditional static advertising media. From large formats to the widely used mobile format, car top digital billboards have earned their place on the market. They help connect people with the products they are looking for faster and more directly than before. Billboards placed on Uber cars are ideal for marketers and advertisers as they're able to display their marketing messages in real-time, targeting the vehicles driving near their events or businesses.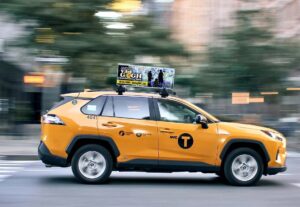 You've definitely seen these out and about. With us, you can find and book Uber digital billboards in major cities across the US like Chicago, Atlanta, Dallas, Phoenix, Los Angeles, New York, and much more at very special prices only through our platform. For example, you could book 100 ridesharing vehicle billboards in LA for about $44.15/hour (10 plays per hour).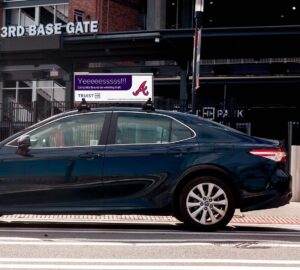 You can choose from over 3000 vehicles from one of the major cities in the US. Each city has hundreds of cars available for you to book, and each city's Uber network has hundreds of millions of impressions each month.