The growing market of digital billboards in Phoenix
Phoenix, Arizona, continues to grow rapidly, making it a perfect place for companies of all size to broaden their reach and draw in prospective customers. The demand for digital billboards is expanding along with the city. More than ever companies can reach a vast community with a variety of demographics by advertising on digital billboards in Phoenix. This is a great way to raise brand recognition and boost sales. The demand for top advertising locations has spiked as more business owners realize the potential of digital billboards in this busy city, forcing advertisers to plan ahead and move quickly to guarantee their position on this highly sought-after advertising channel.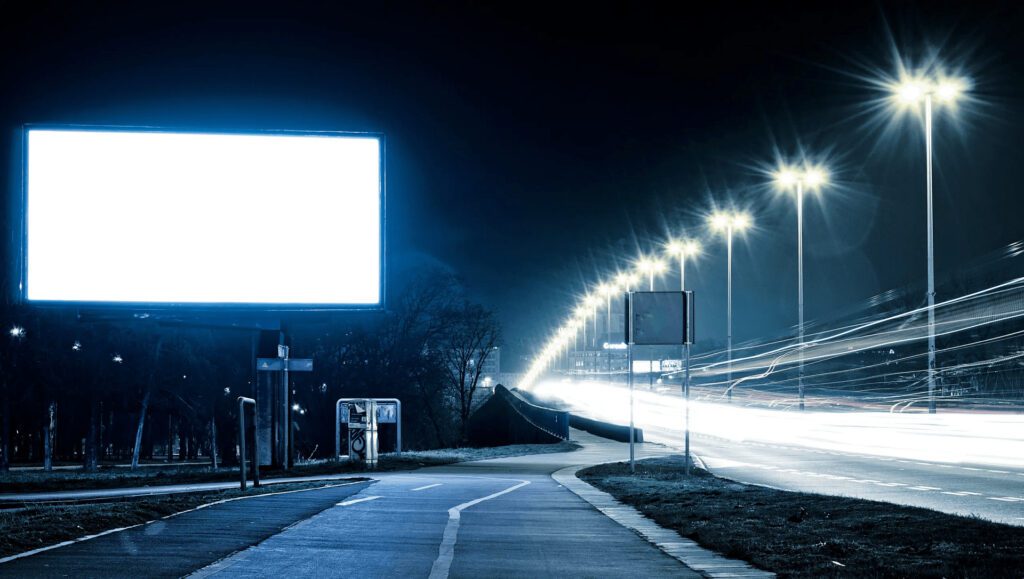 Overview of the Phoenix digital billboard market
The Phoenix billboard market is diverse and expansive, offering a wide range of options for businesses looking to target specific audiences or make a broad impact. Digital billboards can be found along major highways, busy intersections, and popular shopping areas, ensuring maximum exposure for advertisers. As Phoenix continues to grow, so does the number of locations and opportunities for billboard advertising. Additionally, local events and seasonal promotions add to the dynamic nature of the market, providing advertisers with even more chances to capture the attention of potential customers.
Types of digital billboards available in Phoenix
Digital billboards in Phoenix come in various sizes and formats, allowing businesses to select the best option for their specific marketing goals. Some of the most common types of digital billboards include:
Standard digital billboards: These large, high-resolution displays are typically found along major roadways and busy intersections, providing excellent visibility for drivers and pedestrians alike.
Digital posters: Slightly smaller than standard billboards, digital posters offer flexibility and affordability for advertisers looking to target specific areas or neighborhoods within Phoenix.
Spectaculars: These high-impact, large-format digital displays are often located in prime areas such as downtown Phoenix, offering maximum exposure and an unparalleled visual experience for viewers.
Wallscapes: As large-scale advertisements affixed to the sides of buildings, wallscapes allow businesses to make a bold statement in highly populated areas.
Billboard Advertising in Phoenix
Digital billboard advertising offers several key benefits for businesses, including:
High visibility: Strategically placed digital billboards in Phoenix ensure that your message reaches a large audience, including local residents, commuters, and tourists.

Dynamic content: The digital nature of these billboards allows for real-time updates and content changes, enabling advertisers to tailor their messaging and target specific demographics or time-sensitive promotions.

Eco-friendly: Digital billboards consume less energy and produce less waste compared to traditional printed billboards, making them a more environmentally friendly advertising option.

Cost-effective: Digital billboards can be more cost-effective than traditional methods, as they eliminate the need for printing and installation costs.
Guidelines and considerations
It's imperative to be informed of local laws and requirements that regulate outdoor advertising, such as limitations on size, position, and content, when booking advertisements on digital billboards in Phoenix. Ensure that your billboard conforms with all relevant regulations by speaking with your advertising platform.
Rent Billboards in Phoenix
How to find and book digital billboards in Phoenix
There are several ways to find and book digital billboards in Phoenix, but the best way to currently do this is:
Utilizing a programmatic platform: Some companies offer programmatic platforms that facilitate digital billboard bookings, making it easy to find, reserve, and manage your advertising campaign in real-time. You may easily do this by creating an account on our platform and creating a campaign that will take you through each step of the process and find a location and it's costs.
Working with agencies or platforms that facilitate billboard bookings
Partnering with our platform that specializes in digital billboard bookings can offer several advantages, such as:
Access to a wide range of inventory: Our platform has extensive networks, providing you with access to a vast array of digital billboards across Phoenix.

Expert guidance: Our dedicated professional team can help you identify the best locations and formats for your specific advertising goals and budget.

Streamlined process: Our platform can simplify the booking process, handling the logistics and coordination to ensure a smooth and successful campaign.
How Much a Billboard Costs in Phoenix
Factors influencing the cost of digital billboard advertising
The cost of advertising on digital billboards in Phoenix can vary depending on several factors, such as:
Location: High-traffic areas and prime locations typically command higher prices due to increased visibility and demand.

Size and format: Larger, more elaborate displays tend to be more expensive than smaller, standard billboards.

Duration: The length of your advertising campaign will directly impact the cost, with longer campaigns often receiving discounted rates.

Time of year: Advertising rates may fluctuate throughout the year, with peak seasons commanding higher prices.
Price ranges and average costs for billboard rentals
Digital billboard advertising costs in Phoenix can range from a few hundred dollars per day for smaller, less prominent displays, to several thousand dollars per day for large, high-impact billboards in prime locations. It's essential to consider your budget and advertising goals when selecting a billboard, keeping in mind that investing in a highly visible location can yield a higher return on investment.
Tips for maximizing your budget
To make the most of your advertising budget, consider the following tips:
Be flexible with location: Less expensive billboards in strategic locations can still generate significant exposure.

Choose the right format: Select a billboard format that aligns with your goals and budget.

Opt for long-term bookings: Longer campaigns often come with discounted rates, providing more value for your investment.
The works we are proud of