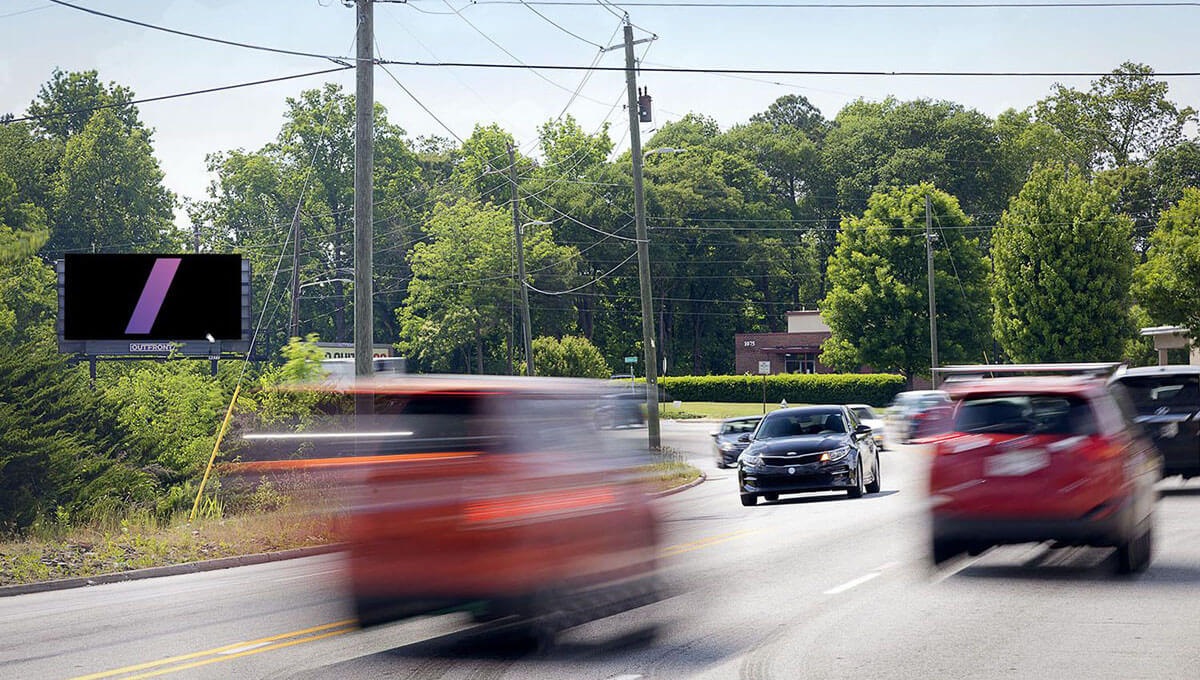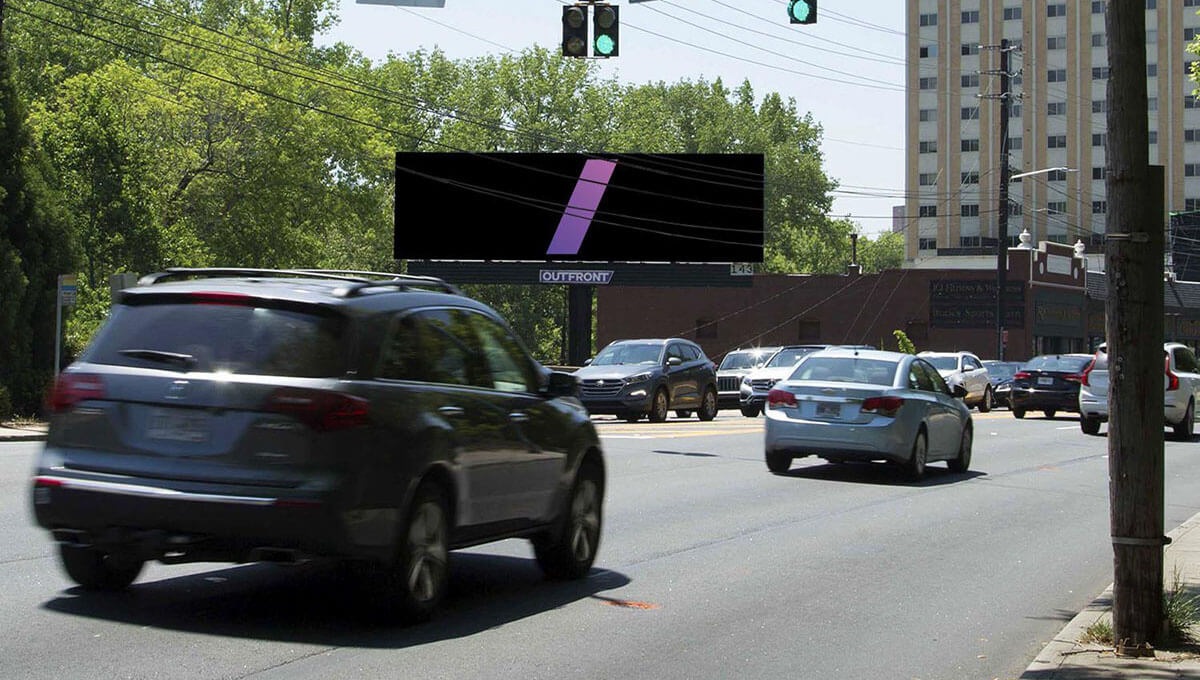 What you need to know about advertising in Atlanta
Advertising is the heart and soul of America's economy. It speaks to every consumer, showing them what they need to see when they need to see it most. The average price for advertising in Atlanta is 54$ per day.
Our pick – Top billboards
Benefits of advertising in Atlanta
There are numerous benefits to advertising in the Atlanta area. The metro Atlanta has a population base of five million people and is home to 16 Fortune 500 companies. This makes it one of the largest media markets in the country, which gives your organization plenty of exposure. Not only does this increase brand awareness but will also boost income for local businesses as well.
Big city, low costs
Billboards at prices affordable for everyone.
Guaranteed reach
Atlanta is one of the biggest markets in the country,
ROI
With such a large market you can be sure that your return on investment will increase fast and strong.
Fast access to billboards anywhere!
We're directly connected to digital billboards worldwide and let you submit your own campaigns without ever talking to a human. Of course, we are human (trust us), so if you really want to talk, we're easy to get in touch with.
If you're like us and like simple things, we'll get along great. You can browse digital billboards, see prices, upload content and book hourly slots. Everything in minutes.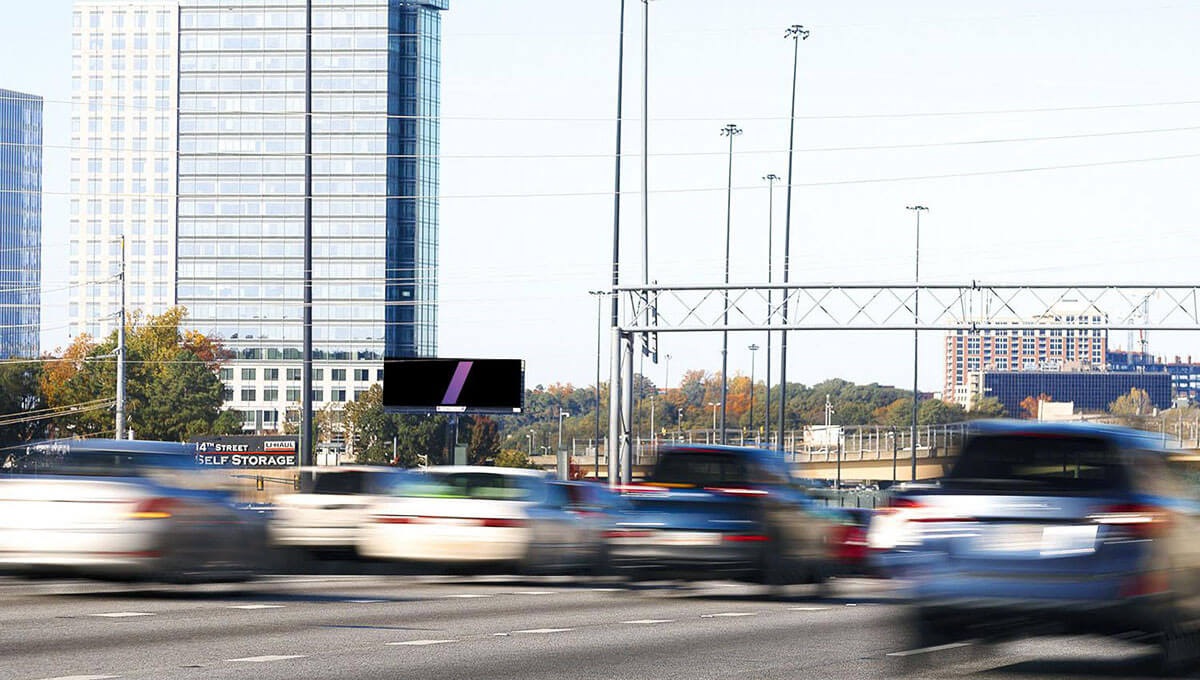 48 hours approval time (Monday to Friday)
Are you looking for the perfect spot to showcase your business on a digital billboard in Atlanta? Look no further! With so many options available, it can be overwhelming to choose the right location. That's why we've done the research for you and compiled a list of the best locations in town to book your next digital billboard advertisement. From busy highways to popular shopping destinations, we've got you covered with prime spots that are sure to attract attention and drive traffic to your business. Keep reading to learn more about these top-notch locations and how they can help take your advertising game to new heights!
Billboards Atlanta
When it comes to advertising, Atlanta is a city that offers a little bit of everything. From bus stop benches and taxi cabs to television and radio, there are plenty of options for getting your message out there. But if you're looking for something truly eye-catching, then you'll want to consider booking a digital billboard in Atlanta.
Digital billboards are a great way to reach a large audience with your message in a short amount of time. And because they're so visually appealing, they're sure to grab attention and get people talking about your brand or product. But where should you book a digital billboard in Atlanta? Here are some of the best locations in town:
Peachtree Center – This busy downtown district is full of high-rise office buildings, hotels, and restaurants. That means there's plenty of foot traffic to see your ad.

Atlantic Station – This popular shopping and dining destination is always full of people walking around and enjoying the sights and sounds. Your digital billboard will be hard to miss here!

Lenox Square – Another popular shopping center, Lenox Square is perfect for reaching consumers who are out and about spending money.

Hartsfield-Jackson International Airport – Millions of people pass through. Hartsfield-Jackson every year, making it one of the busiest airports in the world. Your digital billboard will get plenty of exposure here.

Georgia World Congress Center – This huge convention center hosts a variety of events throughout the year, including conventions, trade shows, and concerts. Your billboard will be seen by thousands of people each day here.
Digital billboards in Atlanta
Using DOOH services from Blindspot to advertise in Atlanta is a great way to reach a wide range of people. Blindspot's outdoor digital display network provides high-quality, large-scale displays in popular and highly visible areas, making it easy for businesses to get their message out to a large audience. Additionally, Blindspot's advanced real time performance report  allows businesses to track their campaign performance and adjust outreach strategies as needed. This makes it easy to target the right audiences with the most effective messaging, ensuring that your advertising efforts are successful and generate maximum ROI.
Overall, DOOH services from Blindspot are a great way to advertise in Atlanta, as they provide access to large-scale and highly visible displays combined with advanced analytics that help businesses track their campaigns and adjust outreach strategies for maximum ROI.
Billboard Atlanta cost
Digital billboards in Atlanta are a great way to get your message out to the public. There are many different locations to choose from, and the cost of booking  a billboard will vary depending on the size and location of the billboard.
The cost of booking  a digital billboard in Atlanta can range from $2,500 to $20,000 per month. The location, size and length of the rental will all be factors in determining the exact cost.
The most important thing to consider when choosing a location for your digital billboard is traffic flow. You want to choose a location where there is a lot of foot traffic or vehicle traffic so that your message will be seen by as many people as possible. Some popular locations for digital billboards in Atlanta include:
Piedmont Avenue

Peachtree Street

Lenox Road

Buford Highway

Northside Drive
The cost of a digital billboard in Atlanta will depend on the size and location. For example, a 14' x 48' digital billboard at the Piedmont Avenue/I-75 intersection can cost anywhere from $3,500 to $8,000 per month. A similar sized billboard at the Buford Highway/I-285 intersection may cost up to $10,000 per month. 
Adjust your strategy considering your audience's needs and lifestyle and keep in mind your overall marketing budget, in order to optimize your advertising costs and outcome.
What our clients think about us



















The works we are proud of