The GameStop billboard that broke the internet 
Update: we have a cool video case study live!
The #1 most upvoted Reddit post of all time is currently a New Tradition billboard in Times Square saying "GME go BRRRRR". The digital billboard was booked programmatically through Blindspot, a platform that lets you buy hourly slots on hundreds of thousands of billboards all over the world. 

How it all started:
On Thursday, the billboard was booked to play a 15 second ad for 10 plays during 12-1pm. The total cost of the campaign was $18.71. Here's proof. Someone took pictures of the ad when it ran, sent them to us and on Friday, we posted it on different subreddits. Unfortunately, we couldn't get past the auto-mod on r/wallstreetbets, so that was the only subreddit where it didn't make it. 
On Saturday, however, someone saw the post we shared and they managed to post it on r/wallstreetbets and also tagged us in the comments. It immediately blew up, reaching over 200.000 upvotes in just a few hours. It currently stands at 377.000 upvotes and 11.900 comments. 
What it meant:
Our website immediately crashed due to thousands of visits in less than a minute (for the data nerds out there, there were over 40.000 people browsing, creating accounts and submitting campaigns). We managed to put it back up in under 10 minutes and started trying to manage the influx. 
The video of the billboard also became a Twitter hit, with it being posted by the official Reddit account and hundreds more.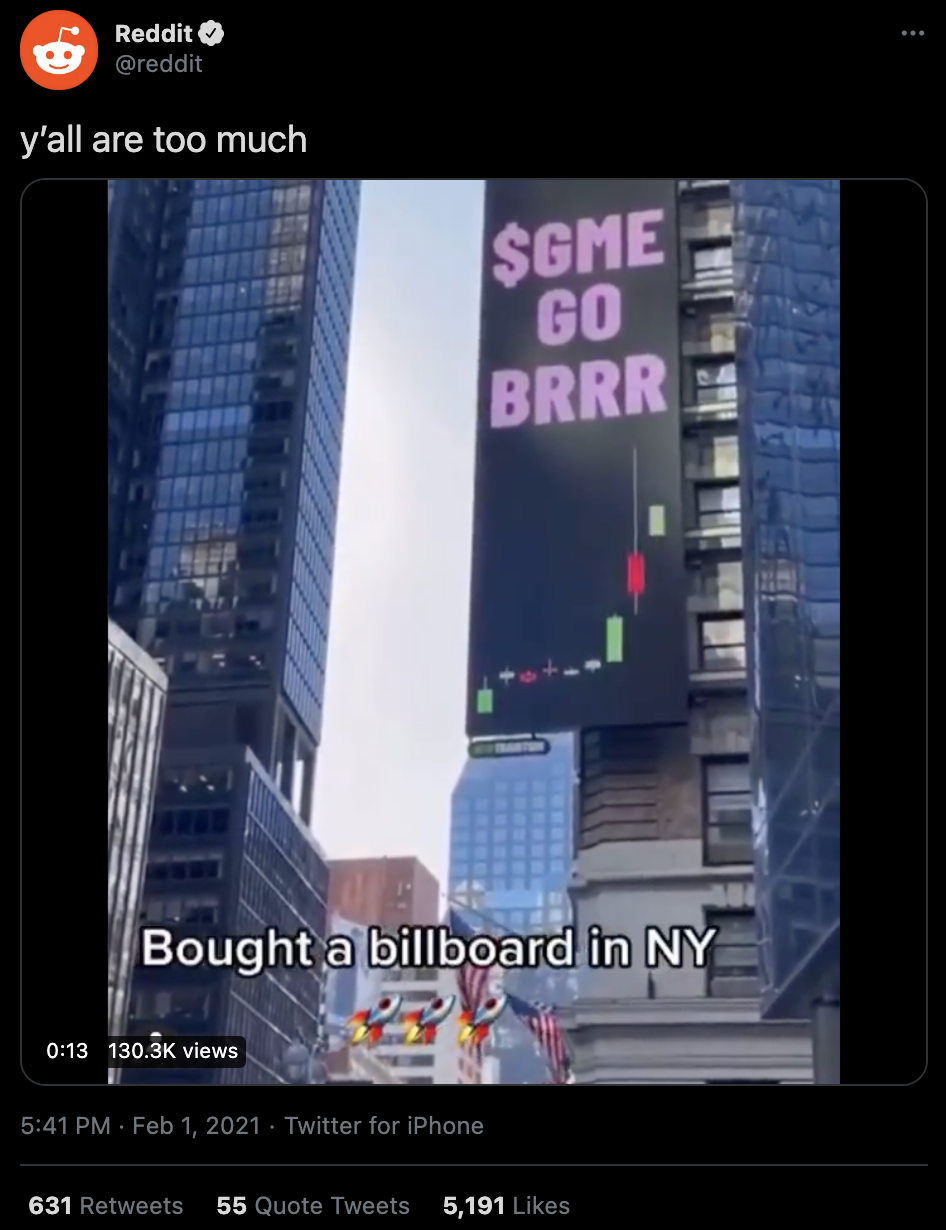 Thousands of campaigns were created, some with extremely high quality messages and creatives and some less so. Unfortunately we'll probably end up having to decline about 80-85% of the campaigns that were submitted. 
What's next?
Over 121 people backed a crazy fundraiser to put a message on the NASDAQ screen – even if it doesn't end up happening, it goes to show the power a well placed billboard ad can have. All you have to do is have the right timing and message. 
In addition to all this, we've been thrilled to see this inspire a new wave of ideas from media, digital and creative agencies when it comes to using hourly and contextual billboards. The feedback and requests we have received have been truly amazing.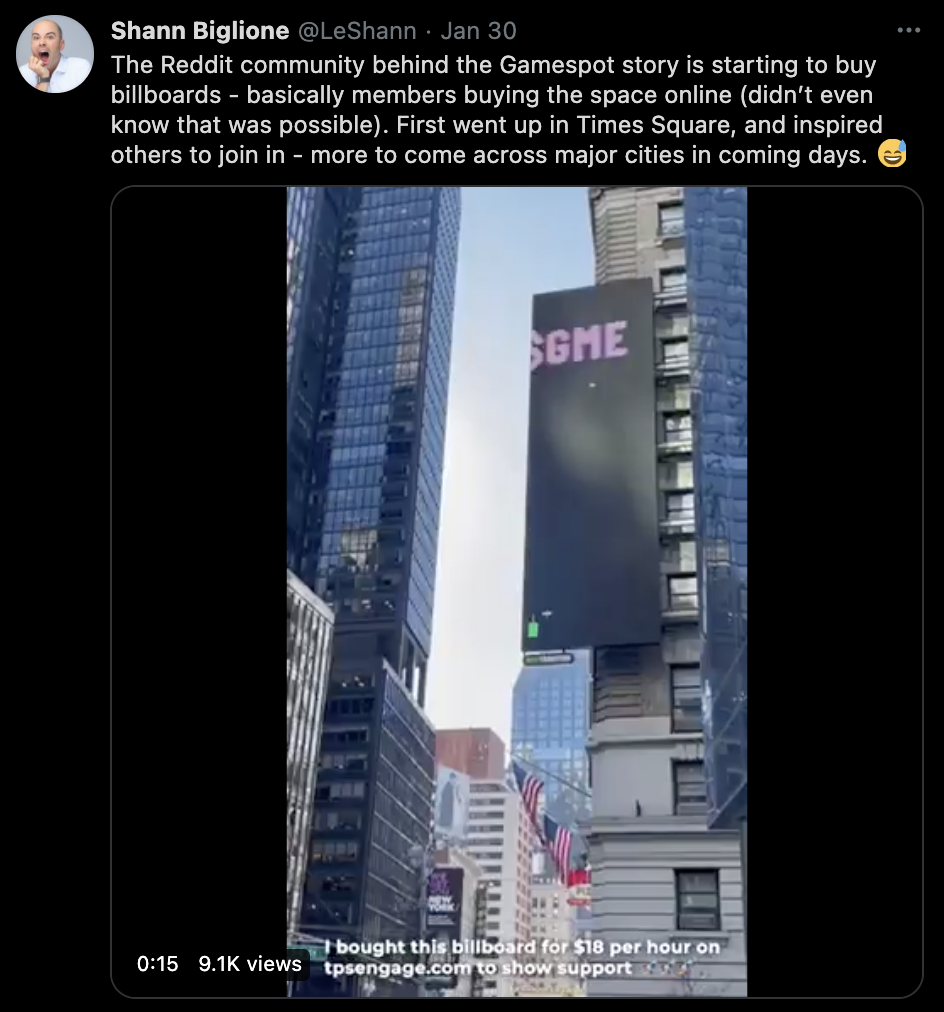 While we are extremely humbled by the attention and support, we want to reiterate that our purpose has always been to make the Out of Home industry more transparent, simple to use and overall exciting. That mission is still valid today. 
If you're curious to read more about the story, we recommend checking articles on Business Insider, NY Post, DailyMail and Broadsign.