Digital billboards in London – affordable and effective advertising
Digital billboards come in very different sizes, they can be placed on any commercial or private building and are a great way to advertise your business or services. One thing you need to know is that there's more than one company out there offering billboard advertising in the United Kingdom so it can get a little confusing and hard to get on one fast and easy. Let's face it. Traditional advertising is expensive. Very Expensive! With Blindspot, you can now advertise yourself extremely affordably without breaking your bank account or making minimum order commitments. Control digital billboards at very affordable prices with Blindspot's tool.
You can find all kinds of billboards across London with our platform, and you could book one or several billboards in less than 5 minutes.
Waterloo Station – one of the busiest train stations in the UK, that has nearly a hundred million people in traffic estimated in a year. Having an ad play here is definitely a recipe for success. Think of the potential this digital billboard has playing your ad on it. Through our platform, you can book this great screen at very accessible prices for everyone.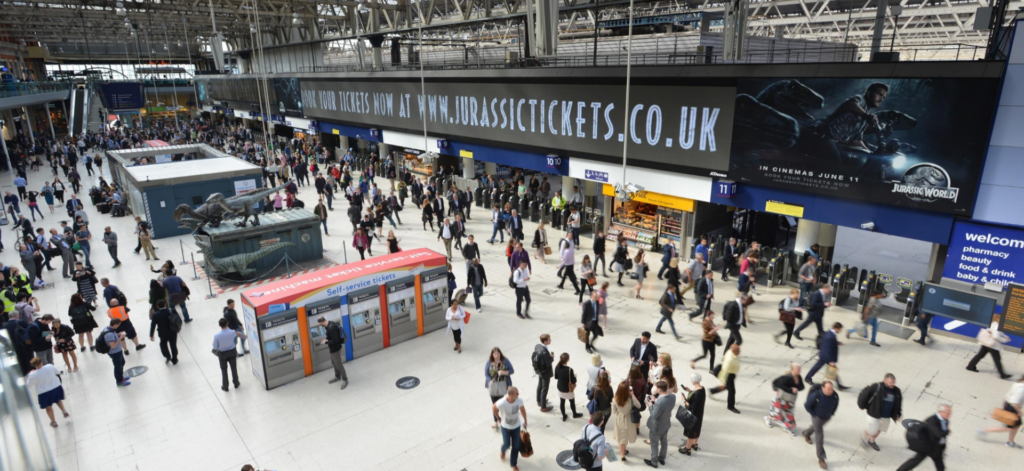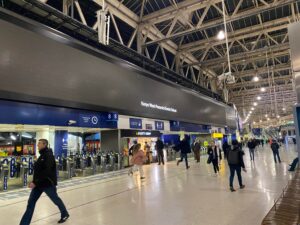 Piccadilly Circus – One of the most famous junctions in the world. The area is large, traffic flows constantly and it seems that every second another pedestrian appears from somewhere. Each day almost 2 million people pass through Picadilly Circus so just imagine the number of impressions you could gain having an ad play in this famous place. Discover this amazing billboard at special prices only on our platform.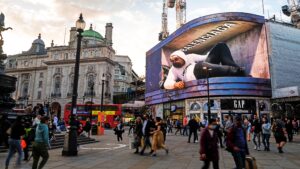 You can discover more spectacular billboards all over London on our platform such as those presented below that can go from approximately 2$/hour ( prices are dynamic, minimum booking time may differ from screen to screen).
Euston Road Underpass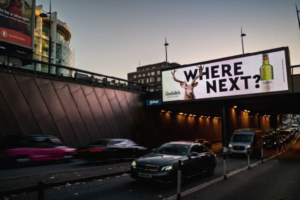 The Eye, Proctor Street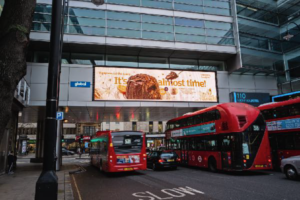 Vauxhall Cross Island