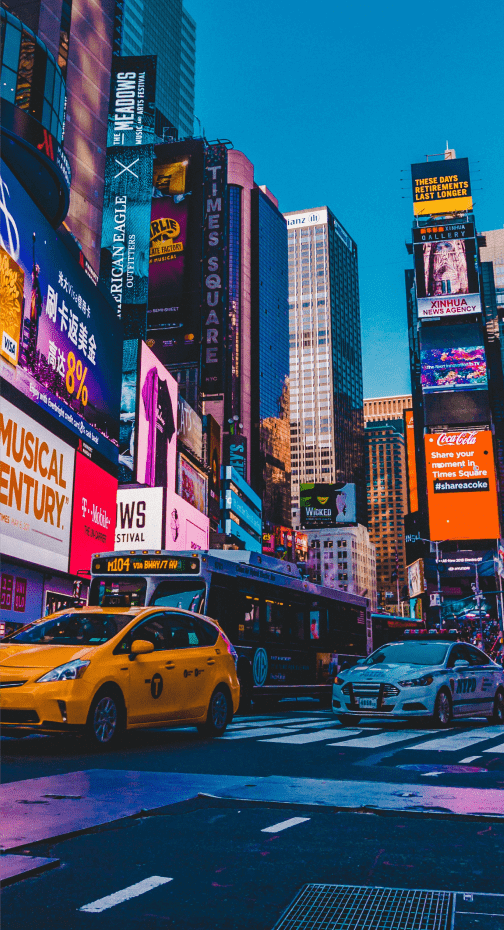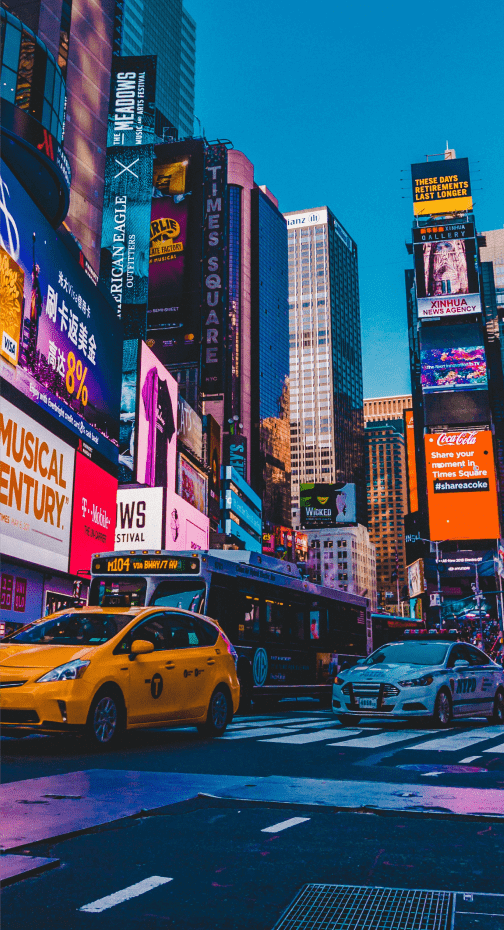 What you need to know about advertising in New York
New York is the capital of billboards. With iconic locations such as Times Square, it's important to make a stand. We have thousands of connected billboards just waiting for you. Check out our full article about NY here.
Our pick – Top billboards
Benefits of advertising in New York
Reach millions of people in all boroughs with a custom campaign booked directly from our platform. Whether it's Times Square or Brooklyn, we make sure to offer the best solutions for Out of Home advertising in New York City.
Global audience
Reach New Yorkers and travellers alike with a single campaign.
Efficient placement
Pick the hours you want your ad to run at no additional cost.
Start with hourly ads
Plan as little as 1 hour per screen with no minimums. Test campaigns and see what works for you.
We're directly connected to digital billboards worldwide and let you submit your own campaigns without ever talking to a human. Of course, we are human (trust us), so if you really want to talk, we're easy to get in touch with.
If you're like us and like simple things, we'll get along great. You can browse digital billboards, see prices, upload content and book hourly slots. Everything in minutes.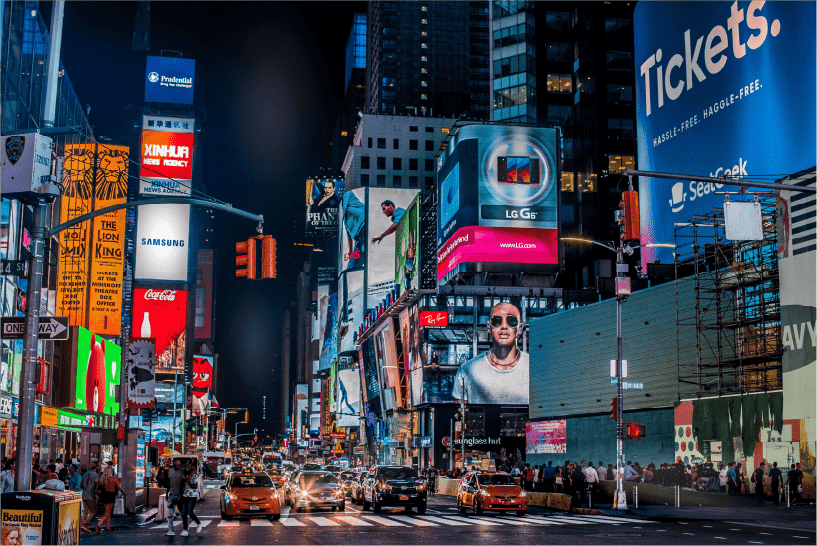 48 hours approval time (Monday to Friday)
No artificial minimum spend, book by the hour
Browse digital billboards easy and simple
What our clients think about us


















The works we are proud of