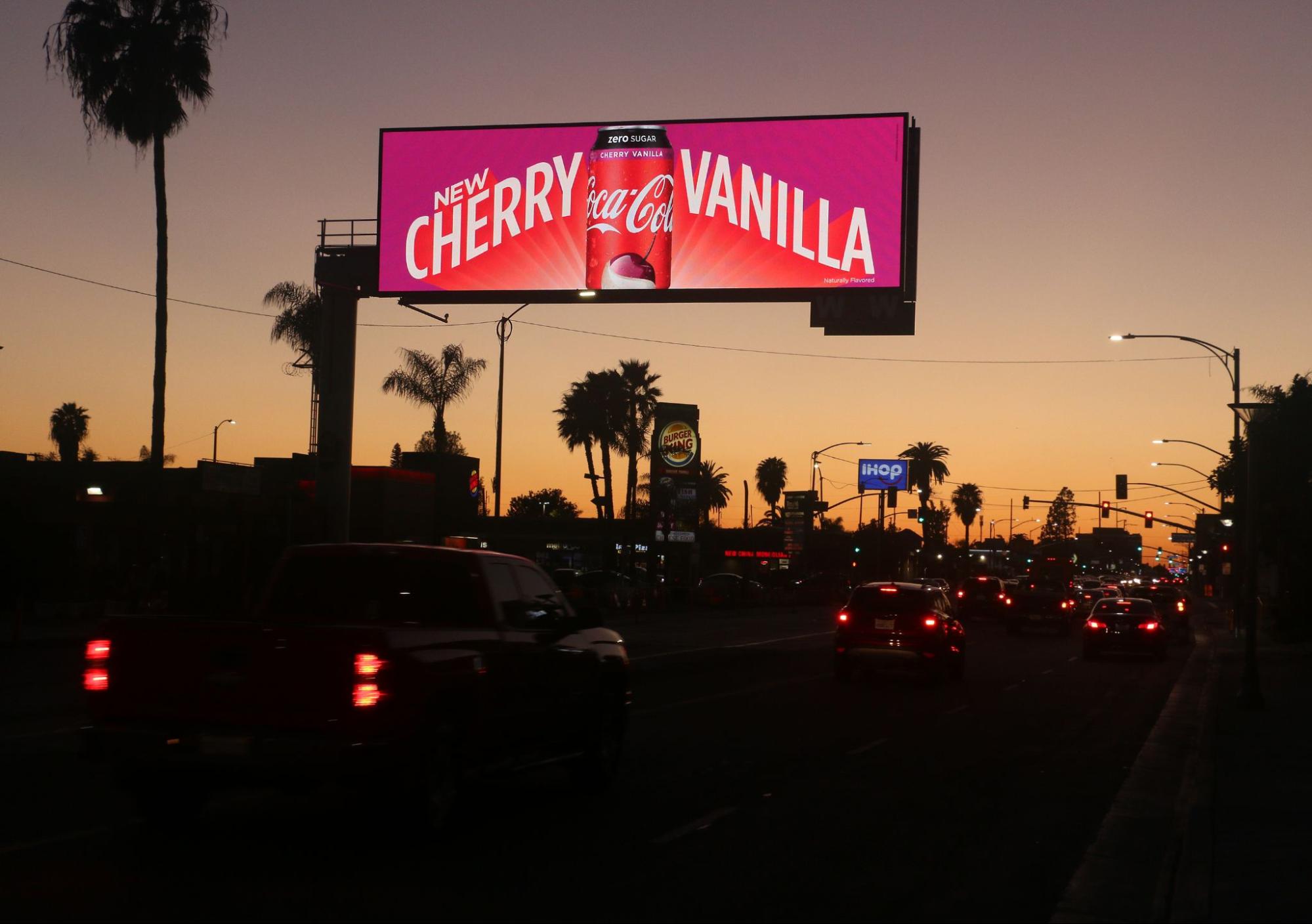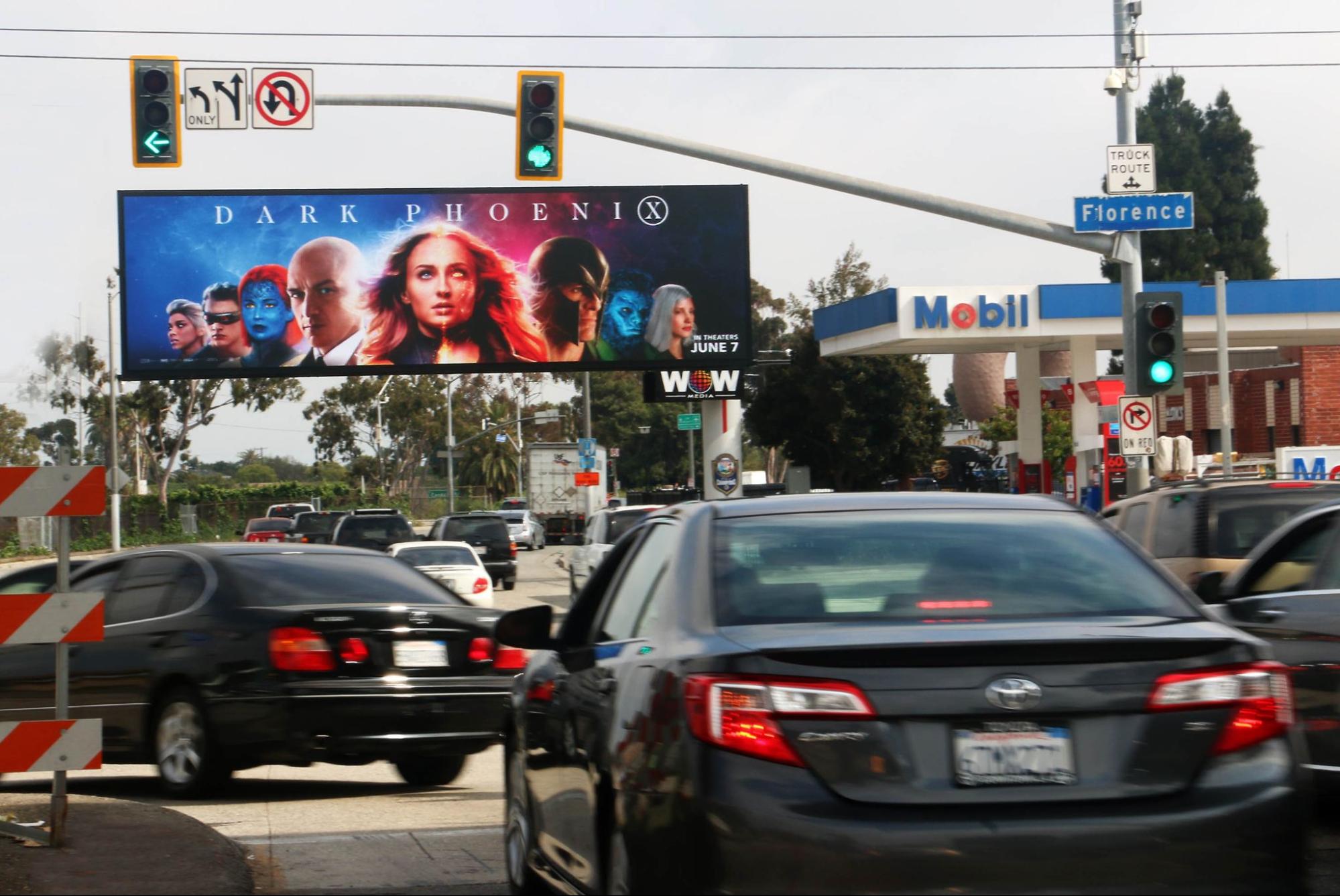 What you need to know about advertising in Los Angeles
Los Angeles is a great city, with over 10 million people in the metropolitan area, plenty of folks here want to make their businesses known to everyone. The average price for advertising in LA is around 43$ per day. Check out our full article about LA here.
Benefits of advertising in Los Angeles
Aside from providing leads for new business opportunities, marketing your brand through outdoor advertisements allows you to build an image of what the company values and represents as well as influence the mindsets of consumers toward products or services they may not be familiar with yet.
Instant billboard reservation
Reach millions of people in a glimpse.
Budget-friendly
Connect with customers on the go at affordable prices.
Low minimums
You can start your ads from as little as 100 plays per screen.
Los Angeles is a great city. With over 10 million people in the metropolitan area, plenty of folks here want to make their businesses known to everyone.
Not everybody has the money or resources to get the kind of exposure that digital billboards can offer. But we have some good news for you; through our platform now you can without having to spend an arm and a leg on outdoor advertisements.
If you're planning a new outdoor advertising campaign, then it pays to know where the best billboards in Los Angeles are. Here are some examples of how to find the right billboard for your business needs.
Check out this spectacular billboard right in downtown LA. The Wilshire Grand Center billboard placed on one of the tallest buildings in the city is a fully functional three-dimensional display capable of playing back full-motion videos. You can book this screen for 16.500$ minimum.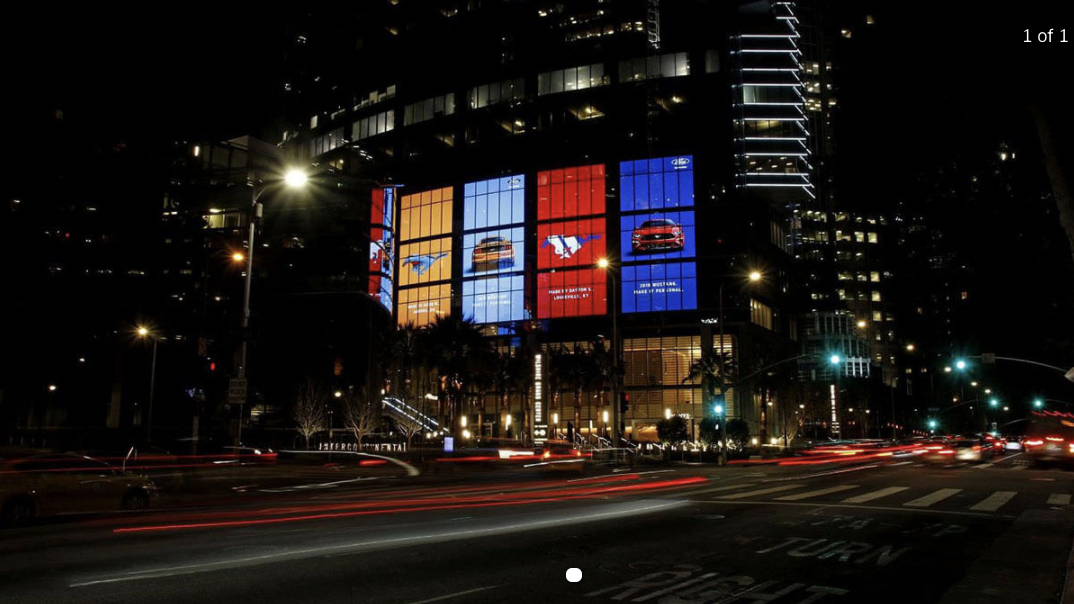 Billboards are an amazing way of promoting your business, brand, product, or event. They earn you traffic, awareness, and sales in the fashion you desire. They come with various selections, from sizes and shapes all the way down to images used (photos or animated). We make it very easy to advertise your brand through digital displays that could be seen by thousands or hundreds of thousands of people every day. They are more cost-effective and provide a better return on investment due to their ability to reach people who wouldn't have otherwise seen your campaign. You don't have to worry about not being able to get the billboard space that you want because we've got plenty of places available on our platform.
Let's take a look at other spectacular billboards placed all over Inglewood in LA.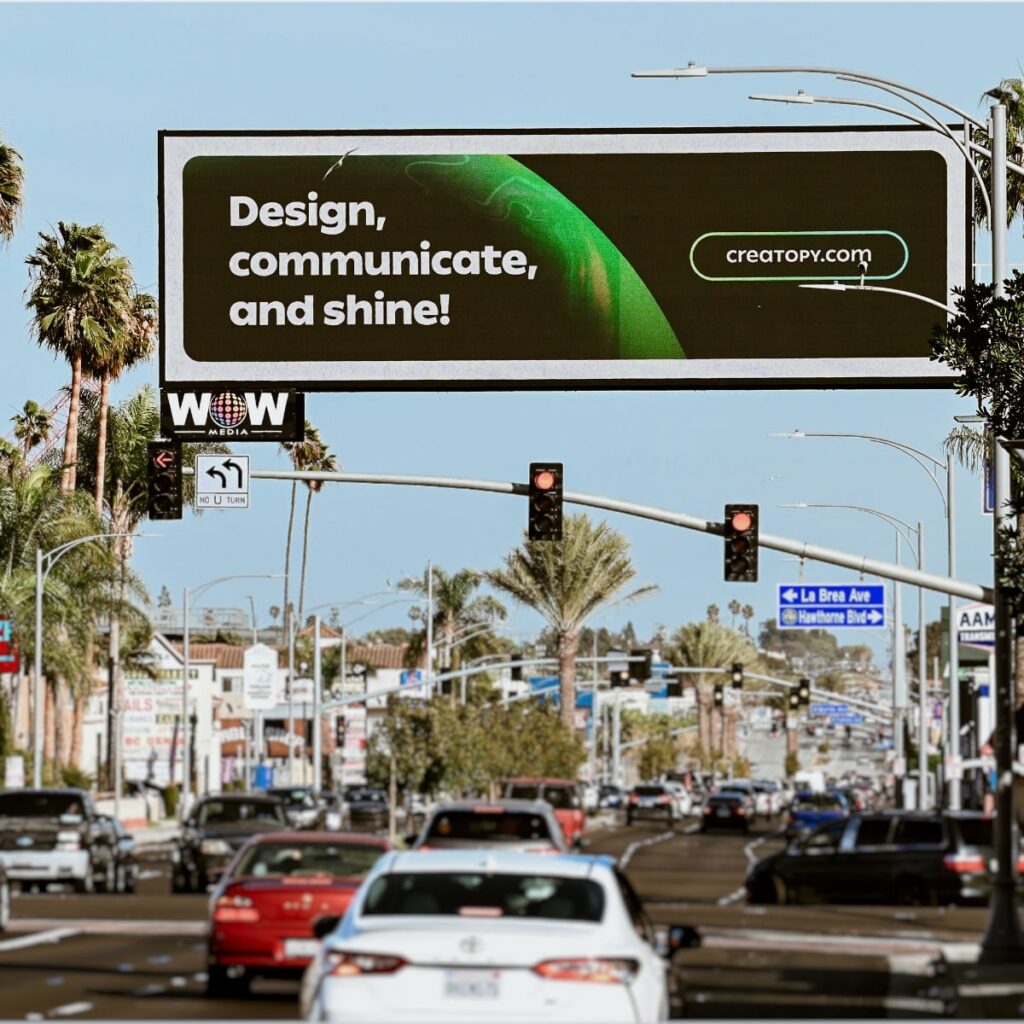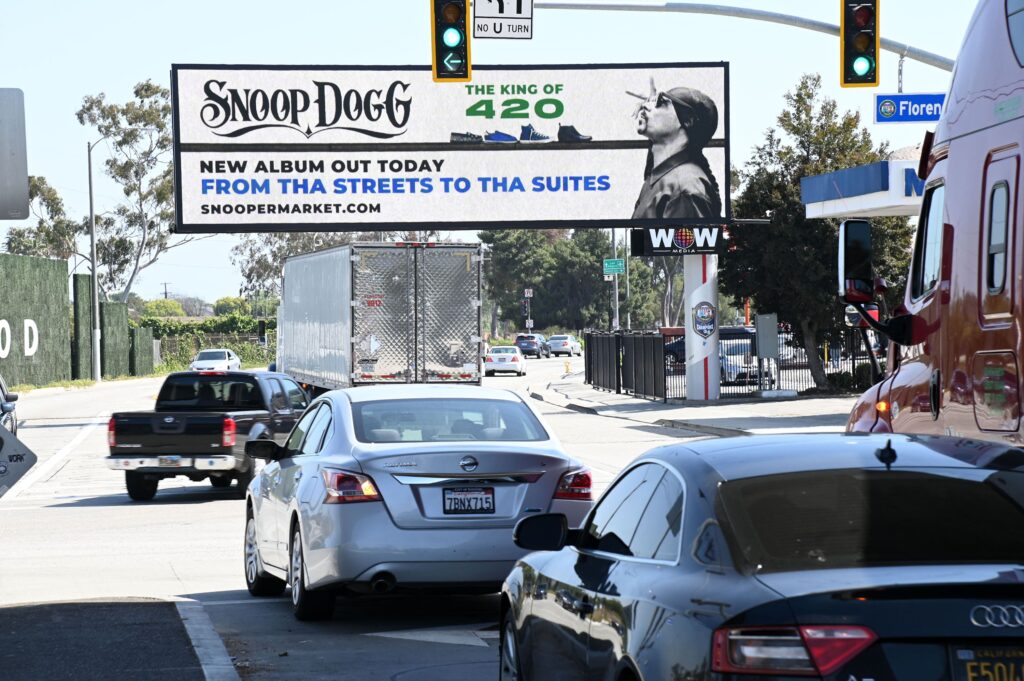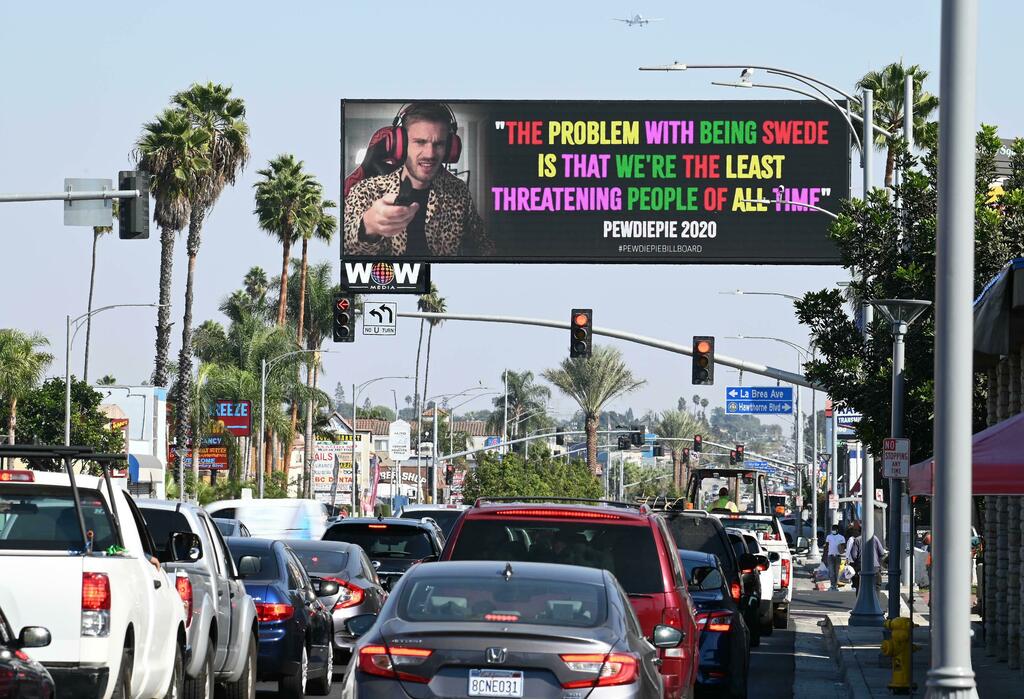 Wouldn't it be great to have your ad shine here, right above one of the busiest neighbourhoods in LA?
Who says you need big bucks to have a digital billboard in Los Angeles? Through our platform, Blindspot can help you connect with customers on the go by displaying your brand right before their eyes at affordable prices. You can create an account right now, free of cost.
How about displaying your ad above one of the most famous boulevards in LA, Sunset Blvd. You can book one very fast, starting from about 4$/hour.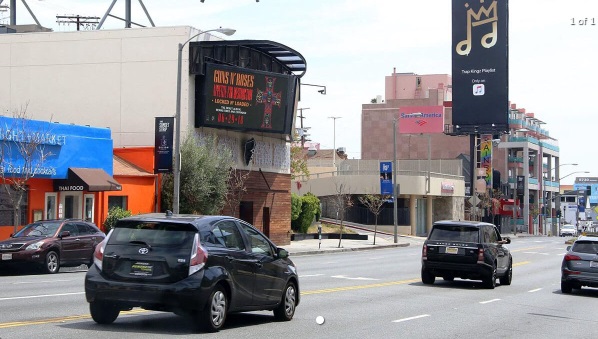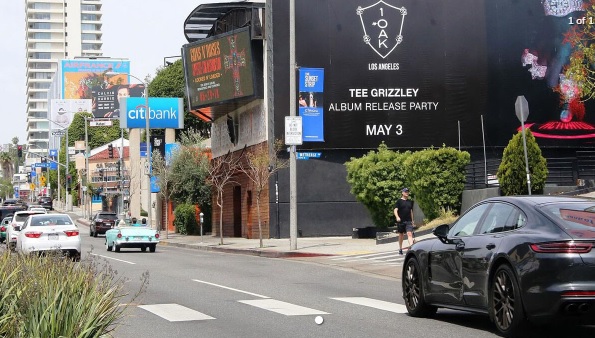 Here is another good example of a digital billboard in LA. The Reef! Located in the heart of Downtown LA, this massive 736-foot screen is towering North, East, and West over the Santa Monica Freeway and Harbor Freeway, which are two of America's busiest highways—delivering over 173 million impressions weekly.  Although pricy, it's by far the most spectacular billboard in LA.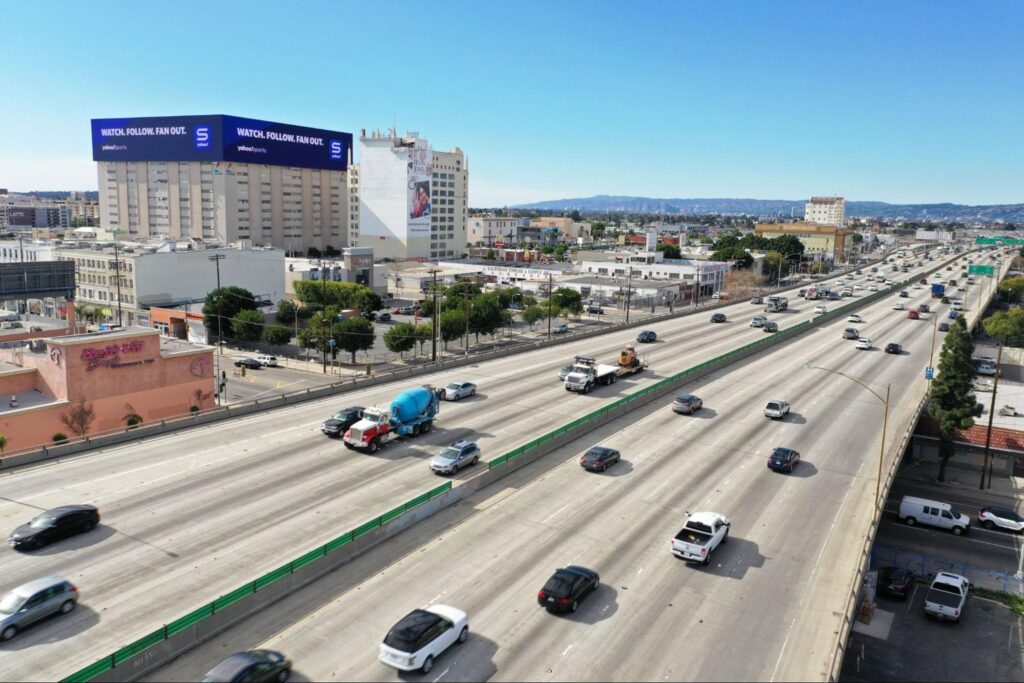 It doesn't matter what size company you have; we can show off your logo without breaking the bank! Buying a billboard the classical way could easily cost you over $100.000/month, plus other agency fees that would apply on top of that. Instead, Blindspot provides you top billboard locations in Los Angeles that everyone can afford.
If you're looking for ways to reach consumers out on the road, using digital billboards might just be an awesome way to do it. Or, if your company is based in Los Angeles and wants to create a buzz about itself, you can easily sign-up right now into our platform and start your campaign right away.
How to get a billboard in Los Angeles?
Easier than ever! Create a free account on Blindspot's platform, upload your creative and book one of the dozens of digital billboards we have in LA.
How much does a billboard cost in Los Angeles?
They start from as little as 2$/hour and can get to as far as a couple of thousand dollars per hour if you book them through Blindspot's platform.
How many digital billboards are in Los Angeles?
Thousands! And you can find them at one click away on Blindspot's platform and book one in less than 5 minutes.
Fast access to billboards anywhere!
We're directly connected to digital billboards worldwide and let you submit your own campaigns without ever talking to a human. Of course, we are human (trust us), so if you really want to talk, we're easy to get in touch with.
If you're like us and like simple things, we'll get along great. You can browse digital billboards, see prices, upload content and book hourly slots. Everything in minutes.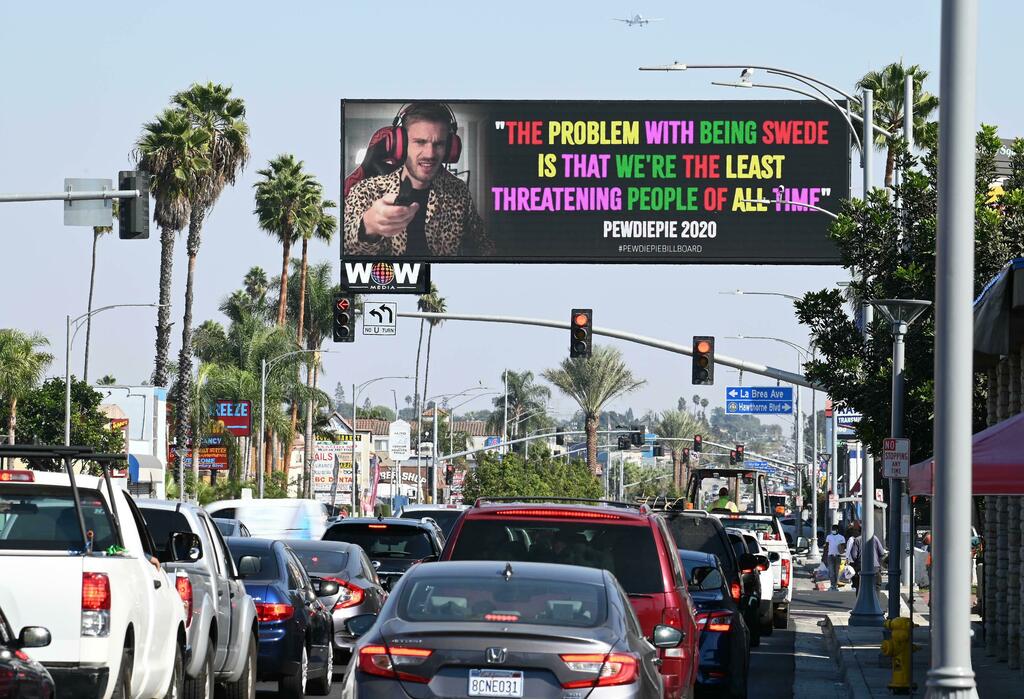 48 hours approval time (Monday to Friday)
Browse digital billboards easy and simple
Our pick – Top billboards