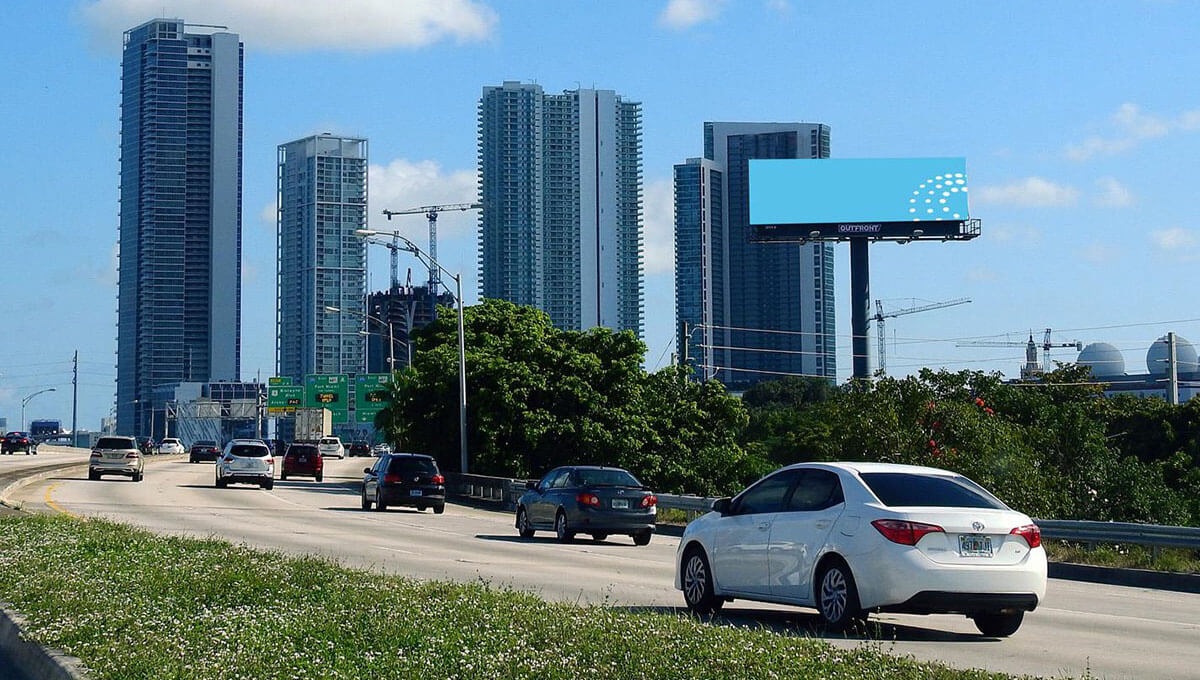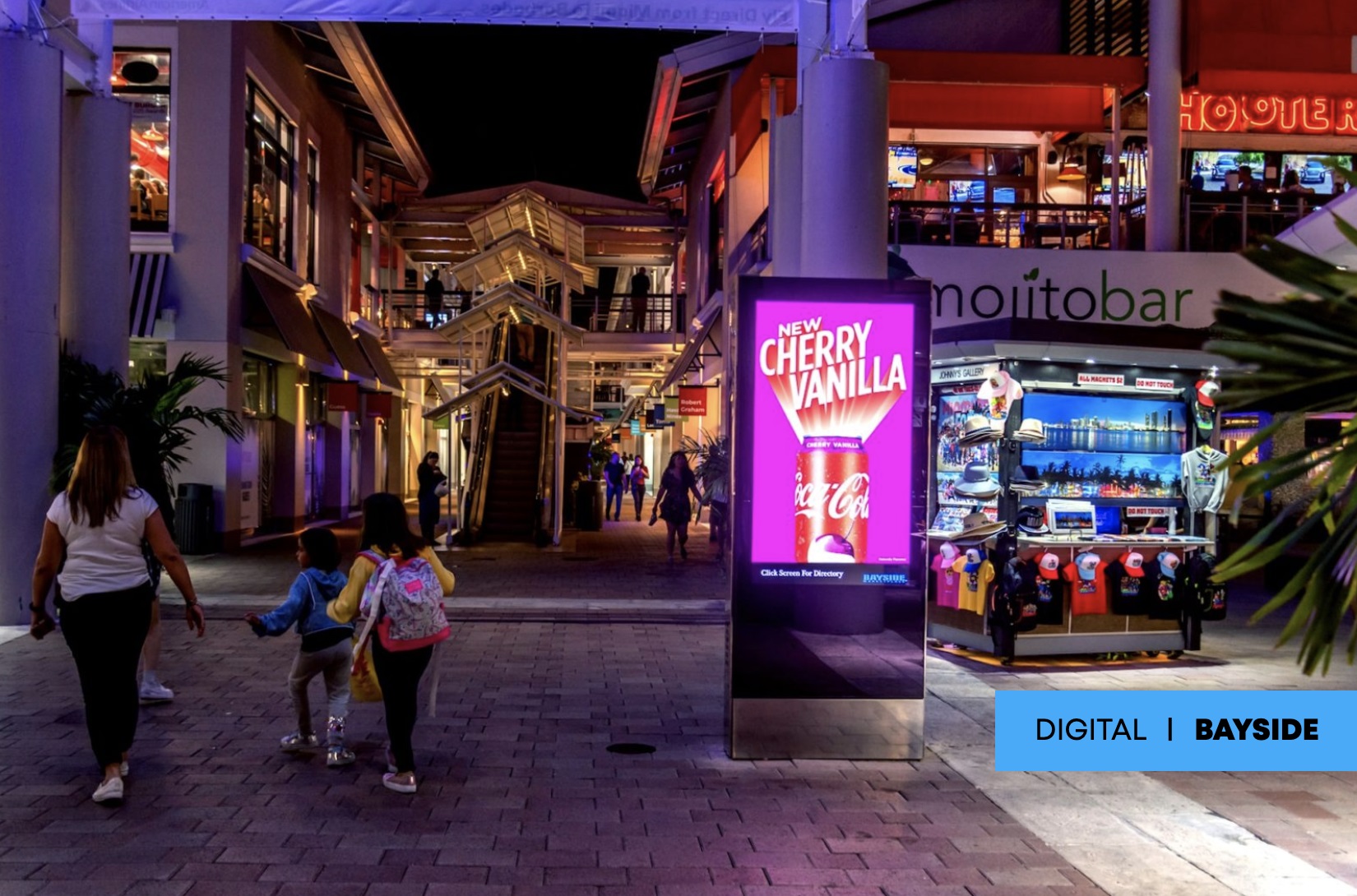 What you need to know about advertising in Miami
Miami is the perfect place to advertise on billboards. Miami has a huge population and appeals to both the tourist market as well as expats who are already established in their careers. If you have an ad budget, this means that you can get plenty of bang for your buck! The average price for advertising in Miami is around 37$ per day. Check out our full article about Miami here.
Benefits of advertising in Miami
Miami is one of the most visited cities in the world. It welcomes more than a million international tourists. In such a famous city you should definitely consider advertising your business here if you want to generate revenue.
Large audience
Easily reach millions of potential customers.
Affordable
Make a stand with your ads at affordable prices for literally anyone.
No limits
No minimums; you can book a billboard for as little as 1 hour.
Miami is known for many things – its beautiful beaches, vibrant nightlife and of course its digital billboards. If you're looking to get your business or brand noticed in Miami, then digital billboards are a great choice. Not only are they eye-catching and impactful, but their high visibility also makes them an excellent choice for advertising campaigns. But where should you place your billboard? In this article, we will explore some of the best locations to book digital billboards in Miami so you can ensure maximum visibility for your ad campaign. So read on to learn more about the top spots around town for your next big advertisement!
No matter what type of campaign you are launching, Miami's digital billboards offer unbeatable visibility. From the heart of Downtown to the beaches and shopping districts, there is no shortage of prime locations for your billboard advertisement. With our help, you can find the perfect spot to broadcast your message and maximize its impact!
Billboards in Miami
Miami is a vibrant and exciting city, and there are plenty of great locations for billboards. Here are some of the best locations for billboards in Miami:
Biscayne Boulevard: Biscayne Boulevard is one of the busiest streets in Miami, and it's full of businesses and residential buildings. This makes it a great location for reaching potential customers.

South Beach: South Beach is one of the most popular tourist destinations in Miami, so it's a great place to advertise. There are plenty of people walking around, so your billboard will get plenty of exposure.

Downtown Miami: Downtown Miami is the financial district of the city, so it's full of people who are employed and have disposable income. This makes it an ideal location for luxury brands or businesses that cater to a higher-end clientele.

Wynwood: Wynwood is an up-and-coming neighborhood that's full of art galleries, trendy restaurants, and hip bars. It's a great place to target young adults or creative professionals.

Miami International Airport: The Miami International Airport is the busiest airport in Florida, and it's full of travelers from all over the world. This makes it an ideal location for billboards that target a wide audience.

Coral Gables: Coral Gables is a wealthy suburb of Miami with plenty of luxury homes and upscale businesses. It's a great place to advertise luxury goods or services.

Little Havana: Little Havana is a vibrant and colorful neighborhood that's full of Cuban culture and heritage. This makes it an ideal location for targeting the Cuban community or people who are interested in Latin American culture.

Coconut Grove: Coconut Grove is a bustling neighborhood that's full of shops, restaurants, and bars. It's an ideal location for targeting young professionals and college students.
Advertising in Miami
Miami is a very popular destination for advertisers. The city has a large population and a high concentration of businesses, making it an ideal place to reach potential customers. There are a variety of advertising options available in Miami, including digital billboards. Digital billboards are a great way to reach potential customers in Miami. They are highly visible and can be seen by a large number of people. Additionally, they can be targeted to specific demographics, making them an ideal choice for advertisers who want to reach a specific audience.
If you are interested in advertising in Miami, Blindspot platform can help you find the perfect location that suits your business. We have a wide range of digital billboard options available, so that you are able to customize a campaign that is designed to reach your target audience.
If you're looking to reach potential customers in Miami, book digital billboards in one of our prime locations today! 
Miami Downtown Spectacular – Situated in downtown Miami right next to Florida State Road and between the Hyatt Regency hotel and National Bank of Florida this prime billboard with over 14.000 impressions daily, this prime billboard is one of the best screens you could have your ad play here. This digital billboard can be booked on our platform very easy and is extremely affordable with us. You won't believe it till you see it!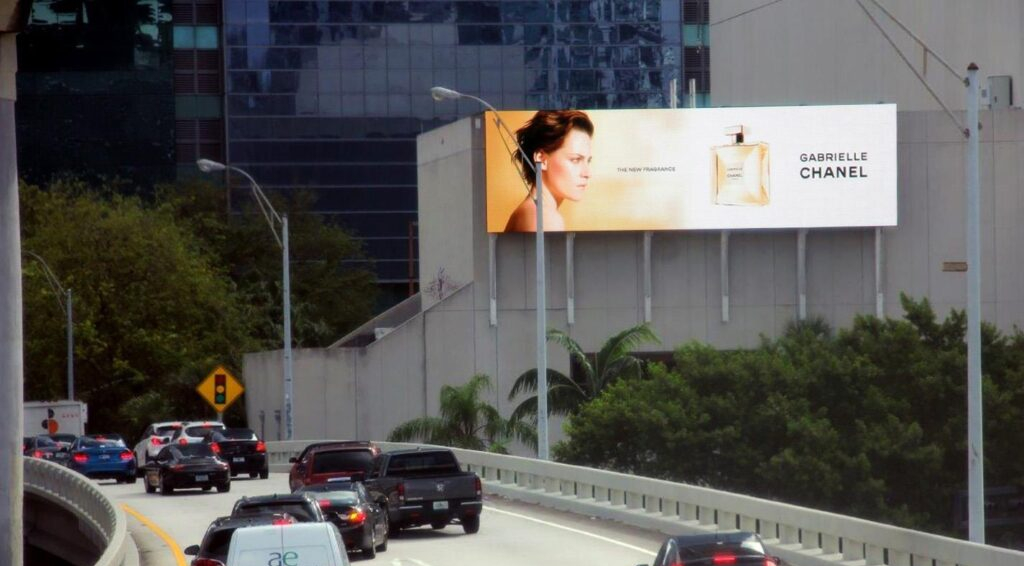 Miami Bayside Marketplace – a popular two-story open-air shopping center located in downtown Miami. It is the most visited attraction in the city. This location has 21 digital billboards placed across all over the market. With an estimate of over 450.000 impressions per day, they can be booked all at once for very good prices on our platform. It is impossible not to be remarked on them!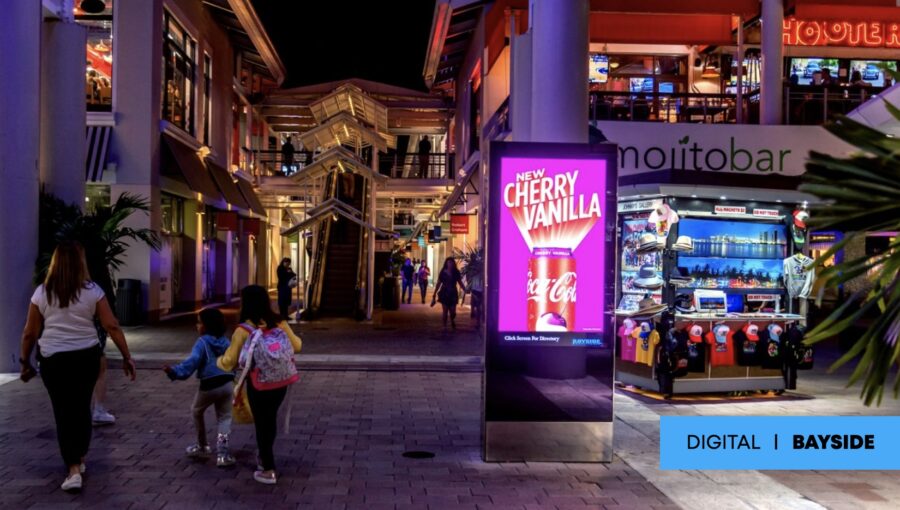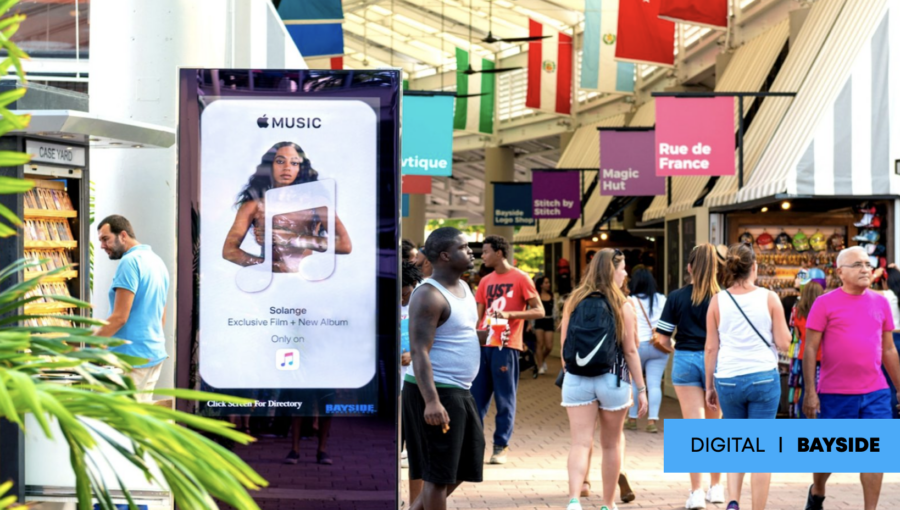 Miami highway digital billboards – They are placed all over the city alongside the major highways, each having tens of thousands of impressions daily. You can book them on our platform starting from as little as 5$/hour on average.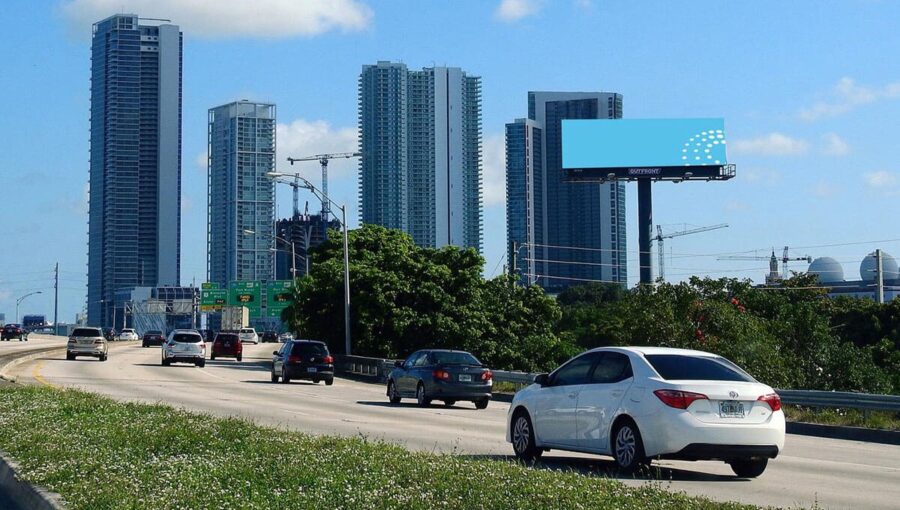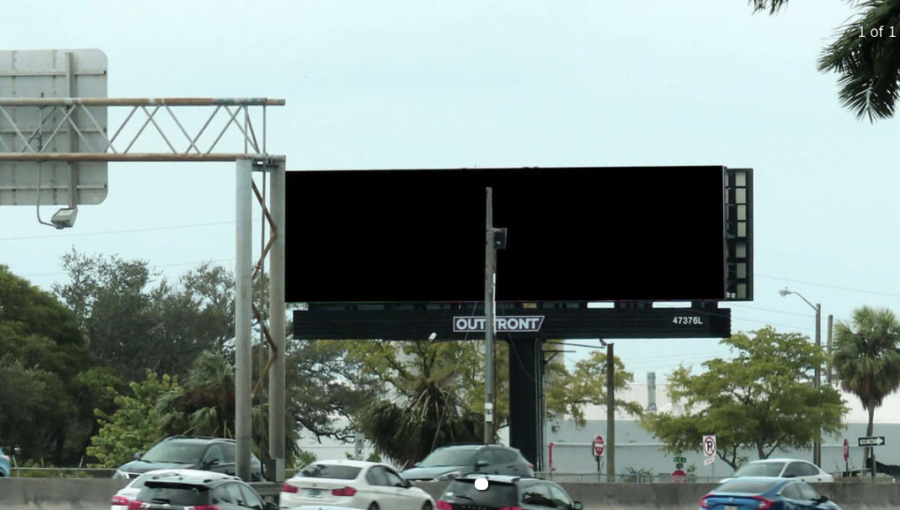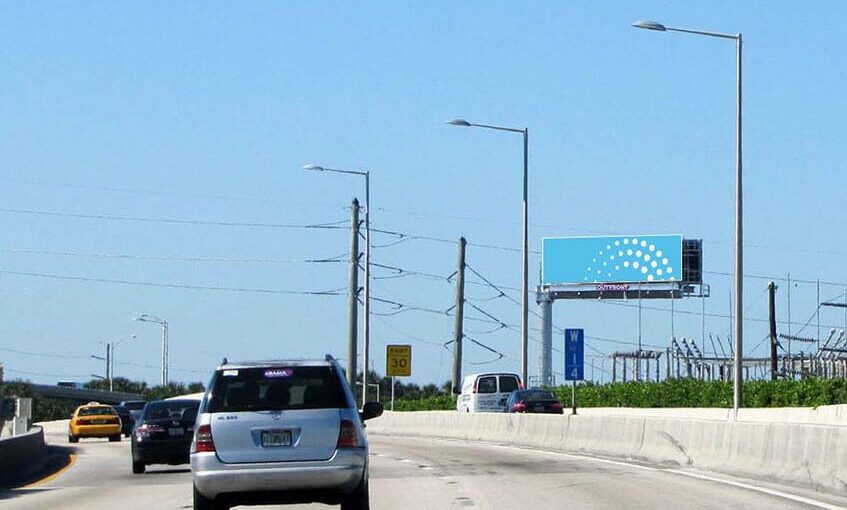 How much does a billboard cost in Miami
If you want to advertise on a digital billboard in Miami, the cost will depend on the location of the billboard. The closer the billboard is to high-traffic areas, the more it will cost. However, digital billboards are a great investment because they are highly visible and can reach a large audience. On average, a digital billboard in Miami can range from $2,500 to $10,000 a month. Book a digital billboard in Miami today and reach a wide audience!
Miami digital billboards FAQs
We're sure you want to know more, we're sure you have a lot of questions. So we're here to support you both with your research and the final steps of setting up your advertising campaign – which is distributing your content through the best channels, in order to reach your audience better, faster, stronger. Here's some of the answers you're looking for:
How can I get a billboard in Times Square?
Create a free account on Blindspot's platform, and you're all set to book a billboard in Times Square in less than 5 minutes.
What is the largest billboard in Times Square?
Well, that would be Times Square One, one of the world's biggest and most iconic billboards.
Can anyone buy a billboard in Times Square?
Absolutely! From independent workers that want to promote themselves to large companies and media giants, anyone can buy a billboard very easy and simple through Blindspot's amazing tool.
What are the benefits of using digital billboards in Miami?
Digital billboards in Miami offer a number of advantages compared to traditional print or static signs. Digital signage provides an effective way to communicate with customers, allowing businesses to quickly and easily change messages as needed. Digital billboards also provide increased visibility for brands, helping to attract more attention and customers. Additionally, digital billboards use less energy than traditional signs, making them more sustainable and cost-effective.
Is there a certain size requirement for digital billboards in Miami?
Yes, the City of Miami has specific regulations regarding the size requirements for digital billboards in the city. The maximum area for any single display face is 1,200 square feet, with a maximum height of 40 feet from ground level. Additionally, the total aggregate area of all displays on any particular lot cannot exceed 2,400 square feet.
Are there any restrictions on what type of content can be displayed on digital billboards in Miami?
There are specific regulations regarding the type of content that can be displayed on digital billboards in Miami too. All images must adhere to local laws and regulations pertaining to public morals and decency, as well as comply with federal laws governing advertising standards and truth-in-advertising requirements. Additionally, no content may be obscene or depict violence or illegal activities.
Fast access to billboards anywhere!
We're directly connected to digital billboards worldwide and let you submit your own campaigns without ever talking to a human. Of course, we are human (trust us), so if you really want to talk, we're easy to get in touch with.
If you're like us and like simple things, we'll get along great. You can browse digital billboards, see prices, upload content and book hourly slots. Everything in minutes.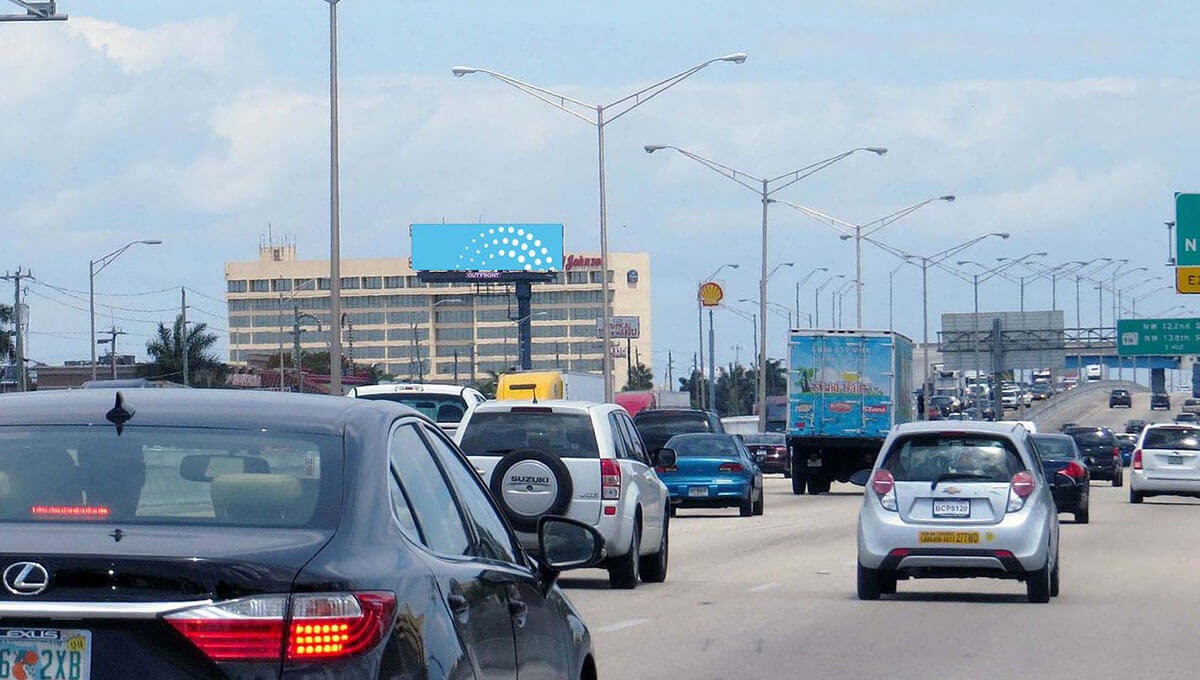 48 hours approval time (Monday to Friday)
Our pick – Top billboards
What our clients think about us



















The works we are proud of