A blimp at the cost of a digital billboard with Blindspot
It's the first time in the history of advertisement that a blimp of 178' long and 65' tall will be entirely digital! Every single pixel on this blimp will be interactive. Launching on November 25th, 2022 it follows a preprogrammed flight path to maximize your campaign reach around a targeted area. With a CPM as low as $3.25, the airship has the impact of a spectacular billboard in Times Square or Los Angeles at a fraction of the price.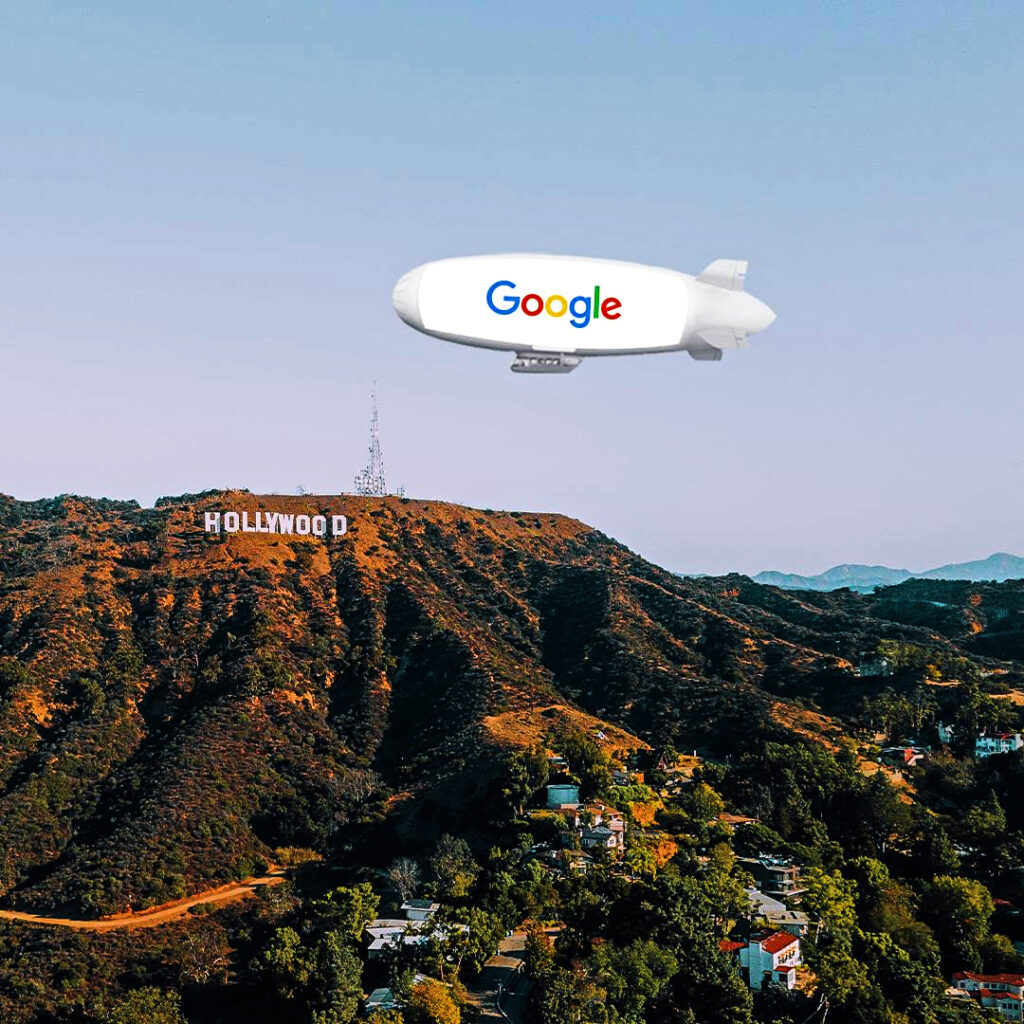 It won't take you more than a few seconds to come up with an idea for an amazing creative ad for such a spectacular display. giving you the opportunity to  offer a memorable experience to millions of people during important moments such as Black Friday, Christmas and New Year's Eve.
The most memorable media format on the West Coast
Starting with Black Friday (November 25th, 2022), the largest and only digital blimp in the world will roll out in Los Angeles.
Based on preferred client routes, it will travel between key cities in California and Nevada, flying at 1000 feet above land and as low as 500 feet above the water (for reference, the Wilshire Grand Center is 1,100 feet and Empire State Building is 1,450 feet high).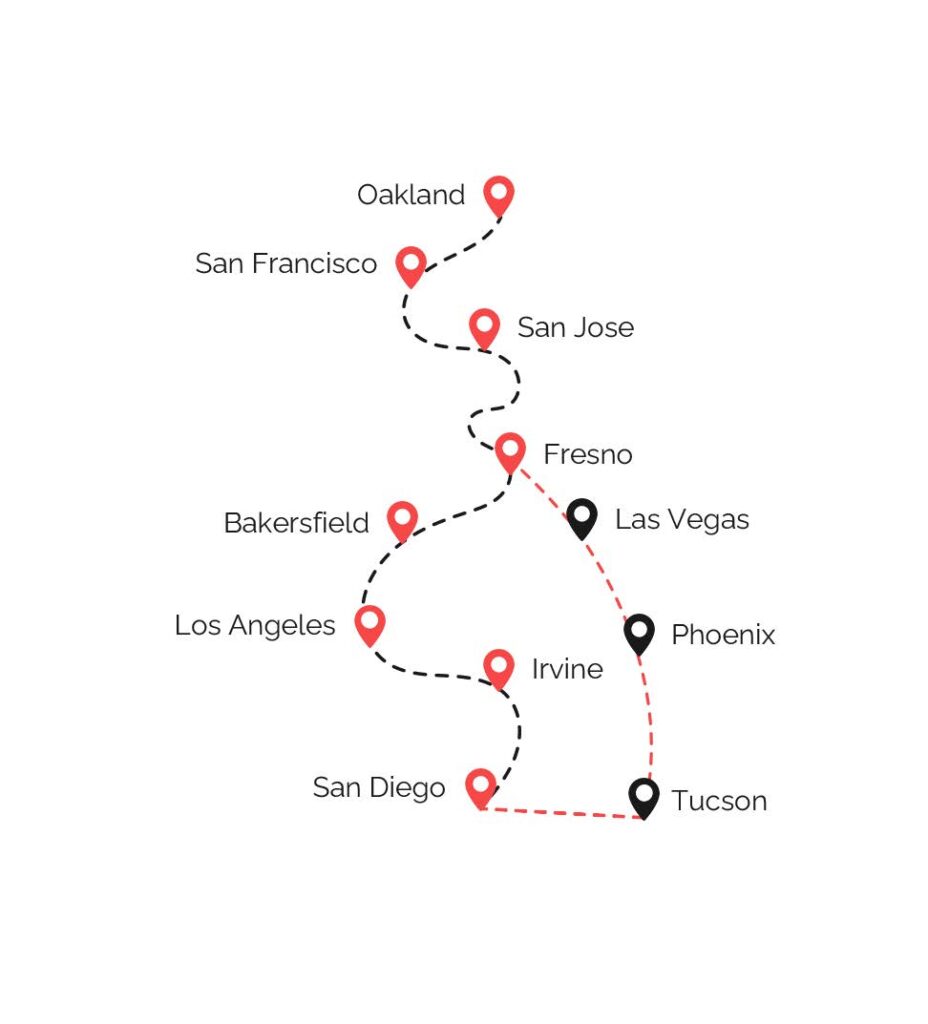 The screen will be 30' by 90' and will be the largest screen ever mounted on an airship. In addition, the clarity of the image makes it possible for the screen to run ads during the day and night, with messages being easily distinguishable from a distance. It supports LIVE Streaming capabilities, providing a
one of a kind experience at events and public gatherings. In addition, the blimp can offer Wi-Fi services as well as air dropping NFTs to nearby wallets.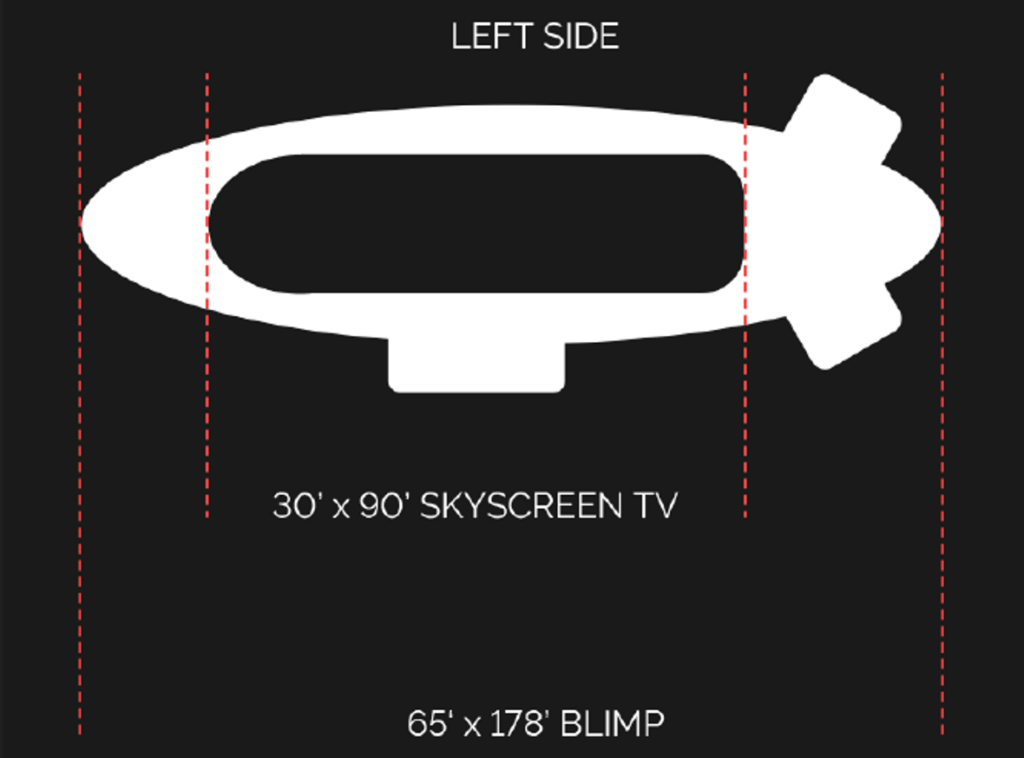 With less noise in the sky than at street level, the blimp is immediately visible and immediately stands out. Because of this, clients such as Aquafina have reported 4x higher sales volume in markets where they ran blimp advertising compared to markets where they only ran a traditional campaign.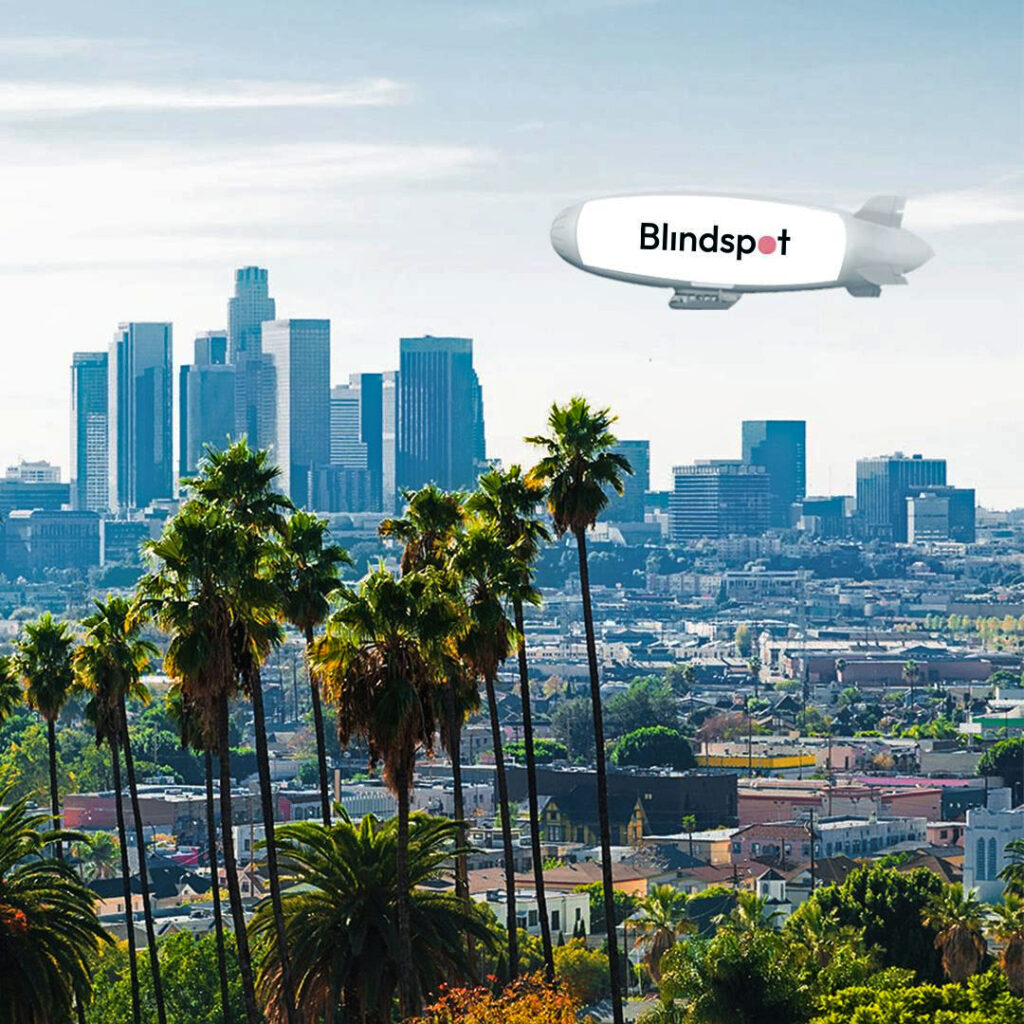 Blimps have a spectacular ad-recall rate. Studies have shown that over 80% of people exposed to a message on a blimp remember it. Because the digital blimp allows showing multiple messages within one campaign, your target audience can be exposed to multiple creatives from the same campaign, increasing the likelihood of them converting or becoming a lead.
Why blimp advertising?
Because the blimp has a high resolution screen instead of a traditional wrap, campaigns can be efficiently booked for as little as 1 day without incurring high production costs. This means you can run a campaign on the day of a specific event at rates comparable to traditional spectacular digital billboards.
The main difference is that with a digital blimp, your message is guaranteed to stand out from the crowd. Blimp advertising can also be packed with professional photography and videography so the content can then be amplified via social media and influencer add-on campaigns.
Advertiser exclusivity
Each advertiser has total exclusivity on their industry, with no direct or indirect competitors shown on the blimp once the booking is completed.
Each play can be 15, 30 or 60 seconds long. Frequency will depend on the length of the play. There is no limit to the number of creatives a client can run in their campaign.
Pricing options