What you need to know about The Beast billboard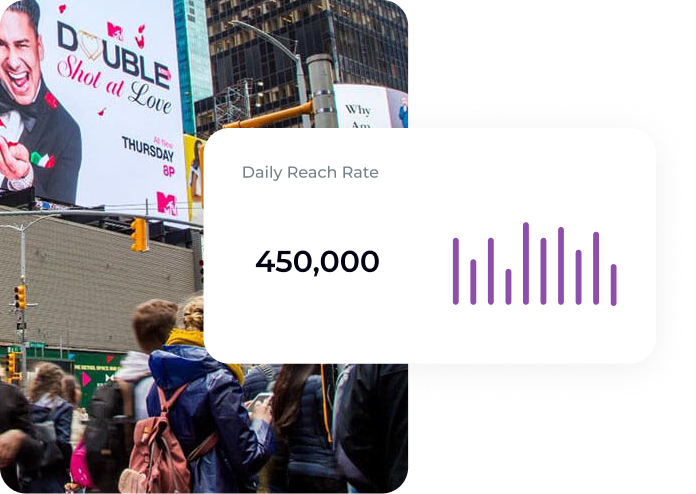 Pricing is dynamic, an estimate is around $470 per hour loop for 10 plays, 15 seconds per play.
The Beast resolution is 3744 x 2196 and it supports both video (.mp4) and static (.jpg). When you create a campaign, you will find a template that helps you navigate around the famous windows.
For 360 plays, which is the minimum required for booking The Beast billboard, estimates are that around 700.000 people will be exposed to your ad.
The Beast billboard supports both static and video content.
Times Square is one of the busiest places in the world, regardless of time or day.
A lot of brands are advertising in Times Square. Make sure your creative is powerful and memorable.
You can pick any timeslots you want. Make sure you run the right message at the appropiate time.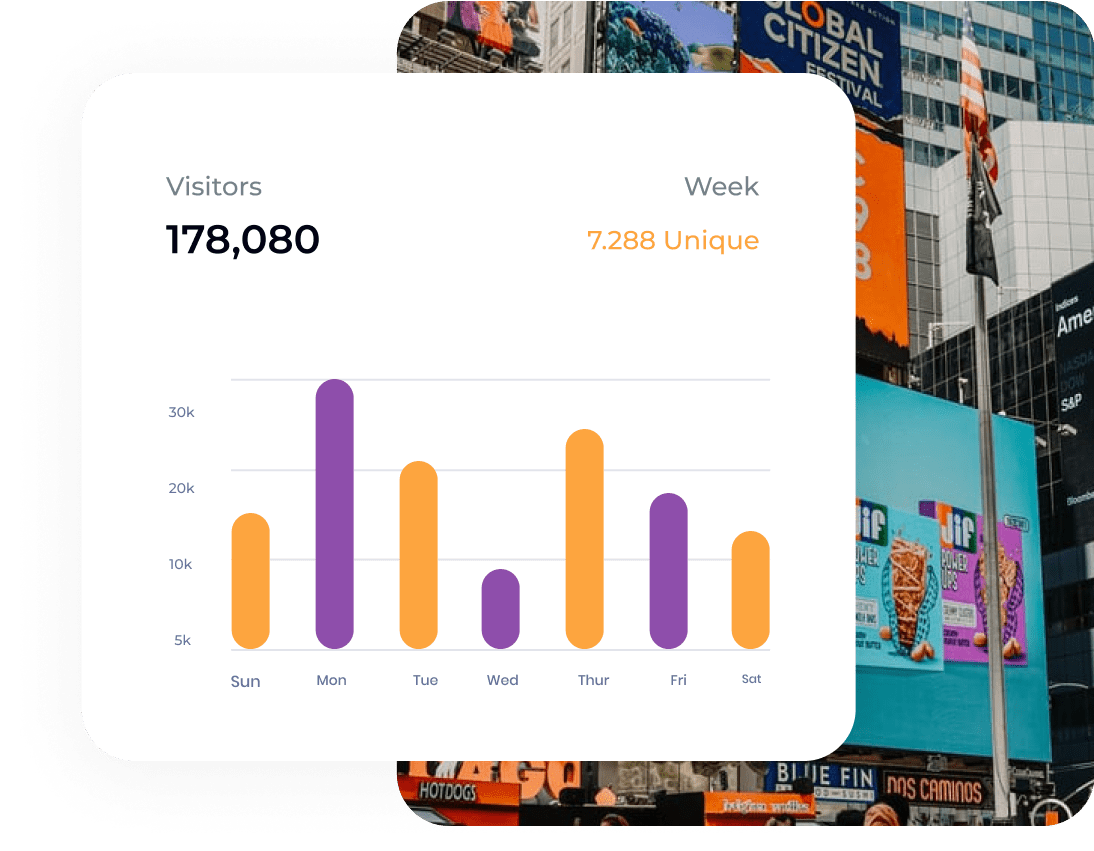 Benefits of advertising on The Beast billboard
Placed right above the Mcdonald's restaurant in the heart of Times Square it is seven stories high and with an audience of over 350.000 people daily is definitely among the most spectacular and most popular displays in New York.
Please consider that every billboard has certain content restrictions or limitations that can be viewed on our platform.
High definition
The screen supports 4K resolutions, ensuring the perfect quality of your ad to impress customers.
A good bargain
This spectacular and famous billboard can be booked on our platform starting from only 470$/hour (36 hours/360 plays minimum).
Livecam
You can watch your content live by searching for "The Beast livecams".
Always know the exact pricing based on hourly slots, impressions and number of plays.
Get your ad up on the screen in just a few easy steps, no back and forth or lengthy process
Blindspot's automated process makes it easy and painless to go live on the Nasdaq billboard (and many others)
Browse other famous locations
What our clients think about us