SMB Case: Doubling sales for virtual escape experience using digital billboards in key subway stations
It's been a challenging year for all businesses, but especially local small and medium businesses. Not only do they have to face everyday entrepreneurship challenges, they now have to adapt to an ever-changing reality and be even quicker on their feet when it comes to their marketing and communication efforts.
Virtual Escape, a small virtual escape studio in Bucharest, decided to use digital screens in subway stations found in proximity to their location in order to attract customers. They planned their micro-campaign taking into account local regulation and making sure they don't overextend its length, in order to be able to quickly adapt if a new regulation would come into place.
Only planning to run on week days, the campaign ran in total for just 13 days, with stunning results for the company:
In total, it received 51% more website visitors compared to the previous month
Direct traffic, a clear indicator of people remembering the website from an external source, was up 61%
Search traffic, often linked with Out of Home campaigns, was also up 16%
Most importantly, the business doubled its sales during the month it had its digital billboard campaign running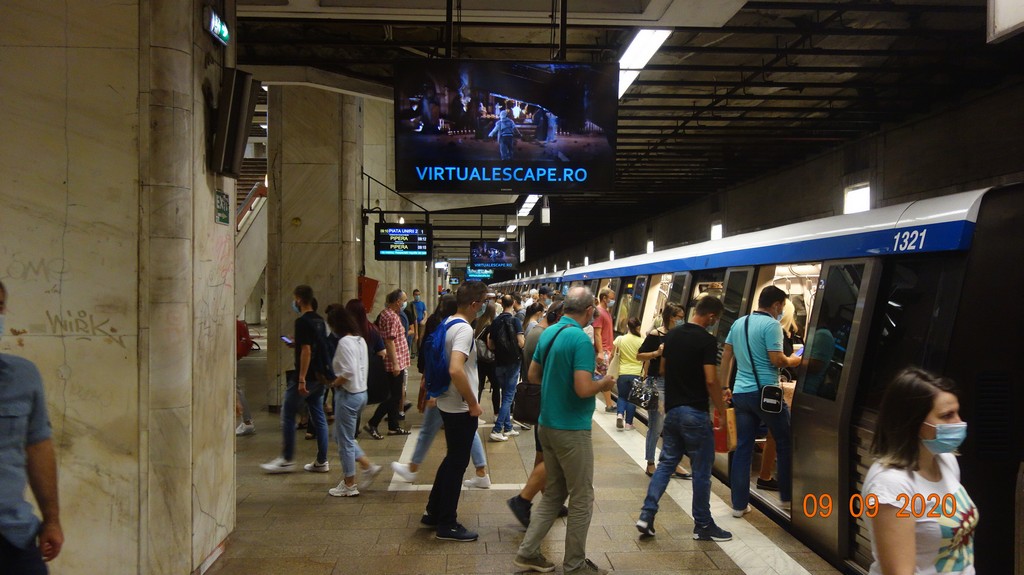 This is a great example of how even a small company can use the impact of digital screens and billboards to attract customers, even with reduced foot traffic. Picking the right locations and showing the right message is still key in a Digital Out of Home campaign.
The micro-buying campaign was planned using Blindspot's self-service platform. Create an account here to book hourly slots with no minimum buy-in on over 100.000 digital billboards worldwide.