[Case Study] Boss Beauties in honor of International Women's day
Boss Beauties is the first NFT collection featured on The New York Stock Exchange and has been providing for the last 10 years, mentorship and scholarships for the next generation of women and girls and building a global community of Gen Z social entrepreneurs, designers, and change-makers.
The ladies over at Boss Beauties were looking to bring awareness to International Women's Day. With the help of our platform, they stepped up and took over three billboards in New York each one of them praising women for their work, education, and character!
The International Women's Day ad campaign run by Boss Beauties has been deemed a success. See for yourself below.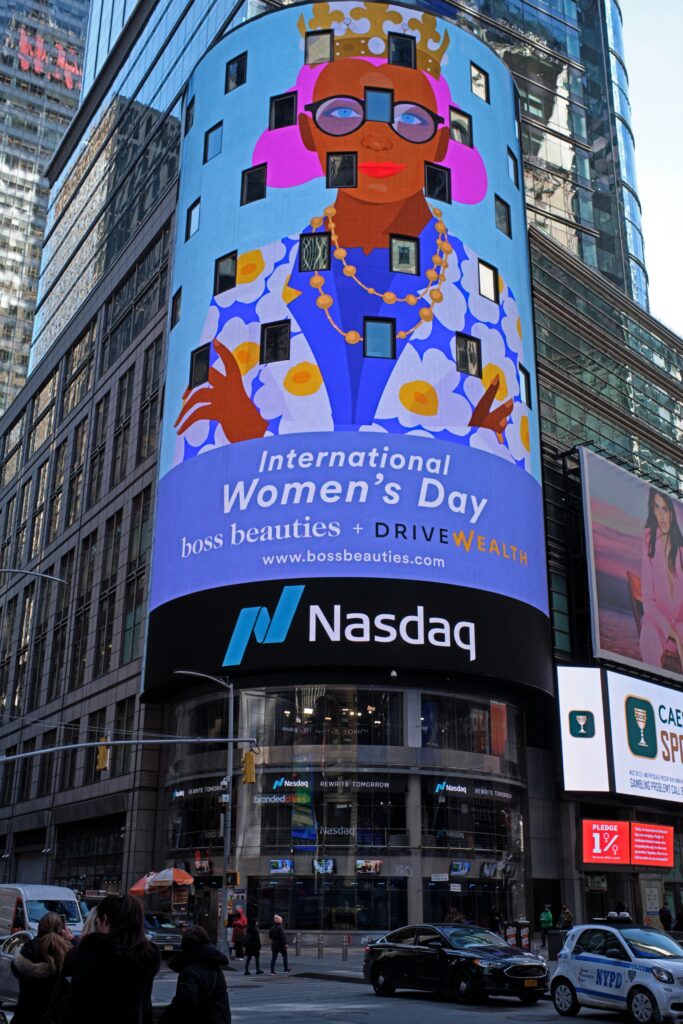 Boss Beauties ad on Nasdaq Tower billboard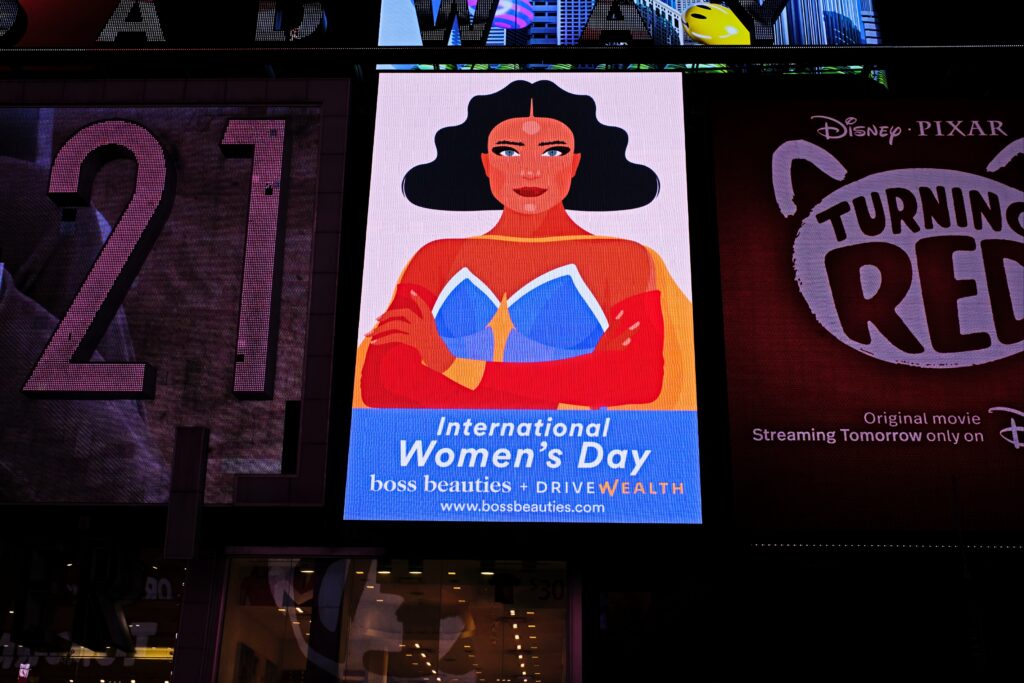 Boss Beauties ad on Sunglass Hut billboard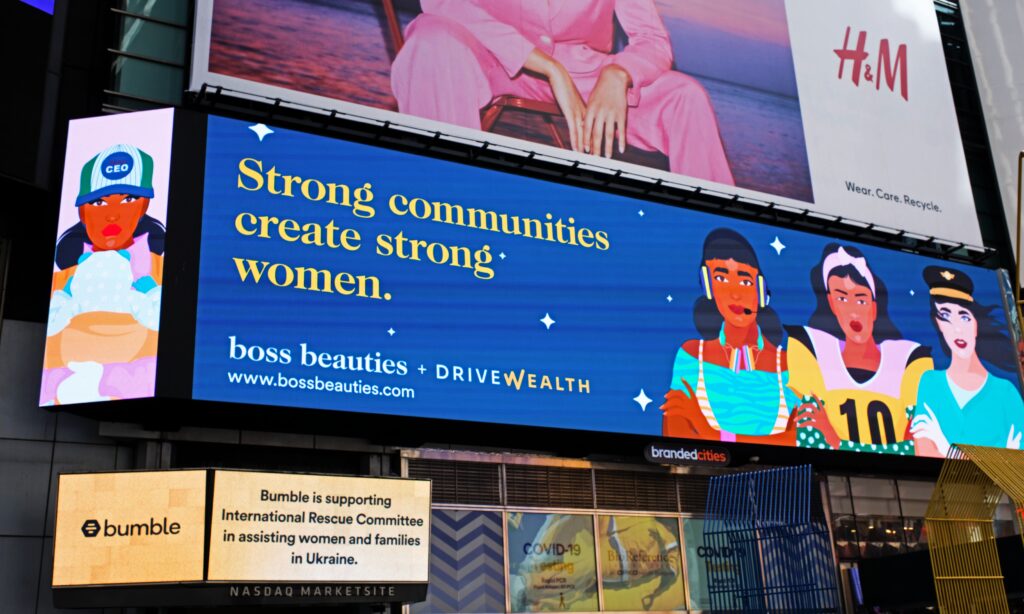 Boss Beauties ad on Broadway Plaza billboard